Pista Kesar Kulfi
Valentines Contest
Dear @secretindianrecipe team, Here I love to share delicious one of the famous #IndianDessert which also the favourite of my soulmate. I going to prepare PISTA KESAR KULFI.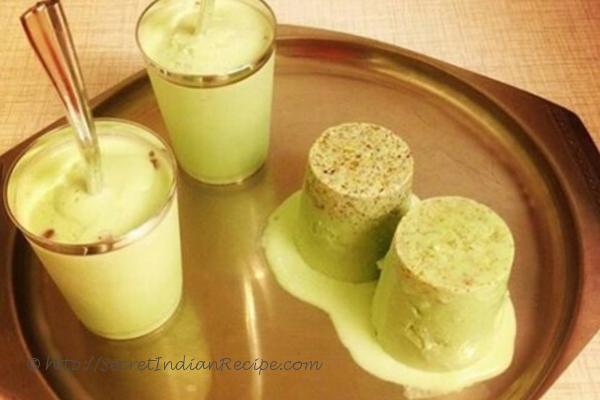 Ingredients:
1/3 gallon whole milk
1/4 cup sugar, or to taste
1/2 teaspoon ground green cardamom seeds
1/4 cup ground pistachios
1 to 2 drops green food coloring, optional
1/4 cup blanched pistachios, coarsely chopped
Directions:
To make the pudding: Place the milk in a large, heavy wok or skillet and bring to a boil over high heat. Continue to boil, stirring, 2 to 3 minutes.
Reduce the heat to medium-low and simmer, stirring and scraping the bottom and sides of the wok often, until the milk is reduced by at least 3/4, about 45 minutes. You should be left with about 2 cups of condensed milk. (It should have a few lumps.)
Mix in the sugar, cardamom seeds, ground pistachios and food coloring, if using, and cook, stirring, until the sugar melts and thins down the pudding, and then the pudding thickens again, 5 to 7 minutes.
Transfer to traditional kulfi molds or disposable 5 1/2-ounce plastic souffle cups. Cover and place in the freezer until completely frozen, at least 4 hours.
To serve, dip each mold in hot water about 10 seconds, run a knife around the inside of the mold and transfer immediately to a dessert plate. Serve whole or cut into smaller pieces, garnish with chopped pistachios, and serve.