Pista Rabdi ( Pistachio Flavoured Milk Dessert)
Rabdi is a very traditional and rich Indian Dessert/ Sweet.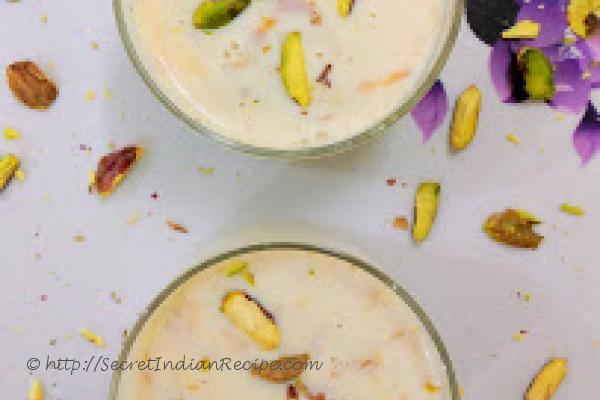 Ingredients:
500 ml Milk
2 tablespoon Condensed milk
1 teaspoon Sugar
2-3 tablespoon chopped Pista (Pistachio)
2 Elaichi (Cardamom)only cover, not seeds
Directions:
Boil the milk on slow flame till half.
Keep on stirring it.
Add Condensed Milk, sugar and elaichi.
Reduce it to thick paste consistency.
It will take about 20 minutes for this stage. Add the pistas.
Cook for 5 minutes more Remove the elaichi. Keep to cool.
Other Indian Recipes that you may Like !