Plain (sada) Bundi
This dish can go with both sweet and salt.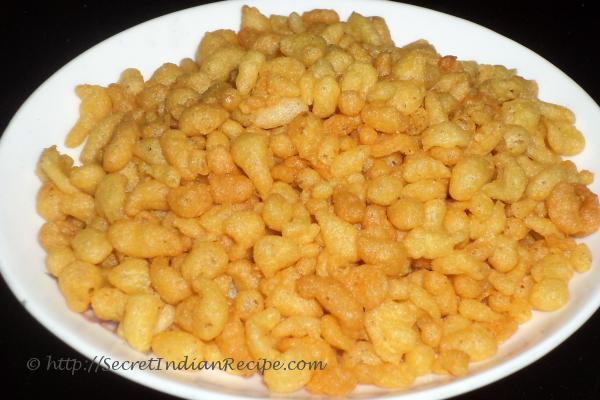 Ingredients:
Gram Flour- 1 cup
Rice flour - 2 tablespoon
Salt to Taste
Water - as required
Oil - to fry
Directions:
In a large bowl prepare batter by mixing gram flour, rice flour, and salt and gradually adding water as required until medium thick. Make sure that there are no lumps in the batter and it is not very thin or thick.
Heat oil in a pan for deep frying. When oil becomes hot, hold perforated spoon (a big round spoon with multiple small holes in it) a little above pan and pour 2-3 tablespoons batter on it. Tap its edge so that droplets of batter fall in the oil.
Repeat the process and make as many droplets as possible in a pan until all of them are able to remain submerged in oil and can be stirred easily.
Stir them using spatula and fry over medium flame until they become crisp and attains bright yellow color.
Take out them using another perforated spoon, drain excess oil and transfer to plate. spread the tissue over the plate to soak the excess oil. your bundies are ready.
you can make more bundies by using the remaining batter.
Footnotes:
Do not over fry them; browning is the sign of over frying.