Pomegranate Oatmeal Halwa
During Holi everyone is in a state of joy and eating your meal in proper time is a difficult task. in order to make some quick yet delicious dish I made this sweet dish with oatmeal.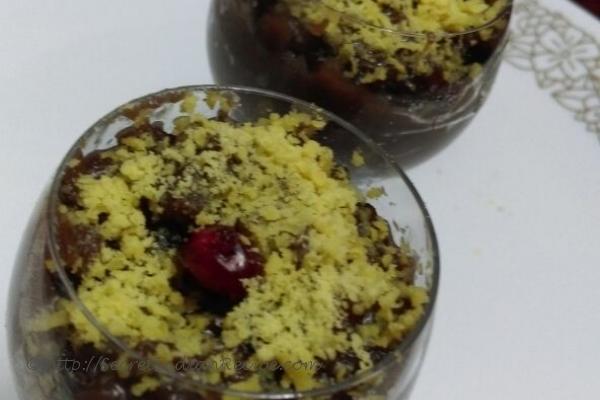 Ingredients:
Pomegranate juice -2 cups
Oats- 3/4 cup
Ghee - 2 tbs
Kaju ,Cranberries, almond chopped - 1/2 cup
Milk powder - 2 tbs
Jaggery - 2 tbs
Honey - 2 tbs
Jaifal - A pinch
Grated Mawa for garnishing
Directions:
Heat a kadai along with ghee and fry the oats for one minute, add dry fruits, stir this again for two more minutes, add pomegranate juice , gur(Jaggery) , honey & then mix it properly. After 3 to 4 minutes it turns to thick paste. Sprinkle jaifal powder, and decorate with grated Mawa. Serve it cold.