Pomegranate Oats Milkshake
I love milkshake very much &this milkshake is one of my favorite. Here added pomegranate &oats so we can get both benefits at the sametime. This is very healthy & delicious milkshake kids will like it.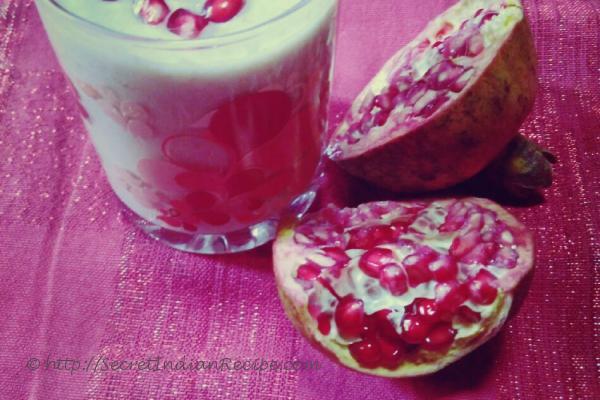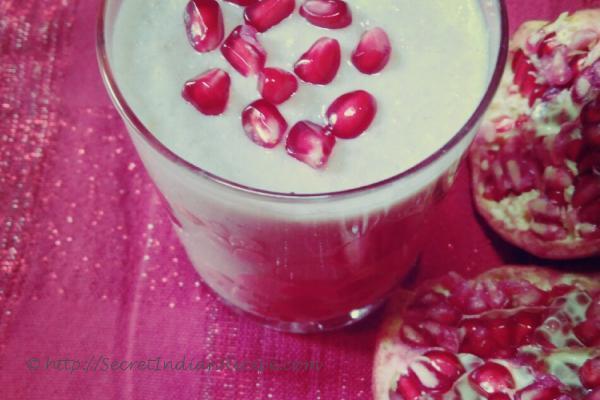 Ingredients:
Pomegranate - 1 full
Oats - 1/2 cup
Cold Milk - 2.5 cups
Honey-2tsp
Directions:
Roast oats for 2mins until a nutty aroma rises - this step is purely optional but I recommend doing so.
Deseed the pomegranate, collect them in a bowl, keep aside.
Now blend pomegranate pearls, roasted oats with milk until creamy in a mixer/blender. Then add honey, give a quick stir. Transfer to serving glass and garnish with pomegranate pearls and serve chilled.
Footnotes:
When oats is blended with milk it gives a slight stickiness but roasting it makes it less sticky and gives a nice nutty aroma.Adjust sweetness according to your taste.
You can replace any fruit for pomegranate and enjoy a healthy and yummy milkshake.