Posto Kaju Shake (poppy Seeds And Cashew's Chocolaty Shake)
It is a sweet Indian dessert. Poppy seeds are effective in quenching thirst, fever, inflammation, constipation and irritation of the abdomen. Cashews are high in dietary fiber, vitamins, and minerals.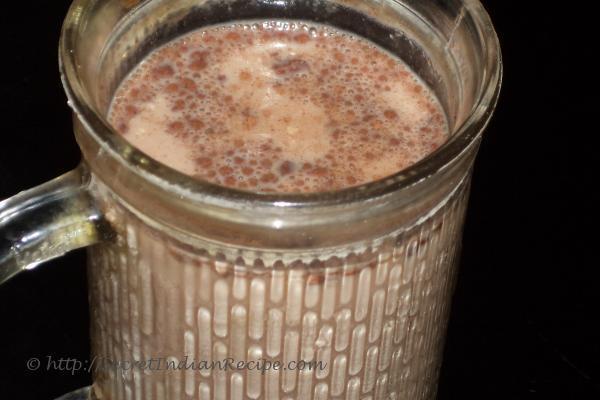 Ingredients:
Milk-500 ml
Sugar- 1/2 tbsp
Poppy seed paste- 1 tablespoon
Cashew paste- 1/2 tablespoon
Chocolate powder-1 tablespoon
Cardamom powder- 1/4 tablespoon
Directions:
Boil the milk and add sugar into it.
Add cashew paste and poppy seed paste into it and boil it for few minutes..
Finally add chocolate powder into it and mix it well.
After that sprinkle cardamom powder at the top and your drink will be ready.
Keep it in refrigerator for at least 30 mintues.
Footnotes:
Serve chilled with breakfast or evening snack.