Potato Masala Curry Recipe
Potato masala is a very tasty dish in south India. Usually it is eaten with Chapatti. It is a delicious recipe. It is a basic vegetarian curry dish served with naan, rotti, poori and rice. My favorite dish with potato is potato masala.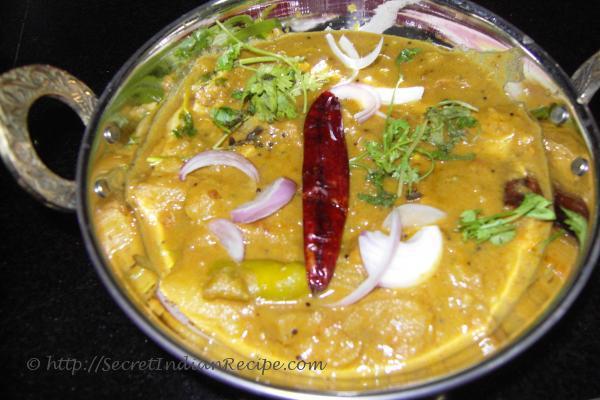 Ingredients:
Potato- 1/2 kg
Onion medium -3 no,s boiled and cut into cubes
Red chilli- 3 pieces
Mustard seeds - 1/2 table spoon
Curry leaves -few
Coconut oil-2 tablespoon
Salt - to taste
Coriander powder- 2 table spoon
Turmeric powder- 1 table spoon
Coconut milk - 1cup
Garam Masala powder - 1/2 table spoon
Directions:
Heat oil in a pan, and add mustard. When it splutters, add red chilli, boiled potatoes and curry leaves. Fry for 1 minute.
Then put chilli powder, turmeric powder, coriander powder and gram masala powder to this.
Add 1 cup of coconut, milk, salt and 1 cup of water to this. Allow cooking well as potatoes and masala mix well.
Garnish with coriander leaves.
Footnotes:
Without coconut milk also we can make this recipe.