Potoler Paturi (pointed Gourd In Poppy Seed And Coconut Gravy)
Being born and brought up in kolkata is the obvious reason for my preference of Bengali food, but more than this, I feel the perfect balance of taste, is what makes the Bengali cuisine so popular. Added to this is the quality that there is so much variation. A simple and humble Potato or Potol can be cooked in so many ways. " paturi' is a method of cooking in Bengal which involve wrapping the main ingredient( generally fish, prawns) along with a mix of poppy seeds, mustard seeds, grinded coconut and green chilies and then steamed. This recipe of potolerer paturi uses the same masala but here Potol is fried for a better taste. This recipe is a no onion and no garlic recipe. This taste awesome with hot chappatis or steamed rice.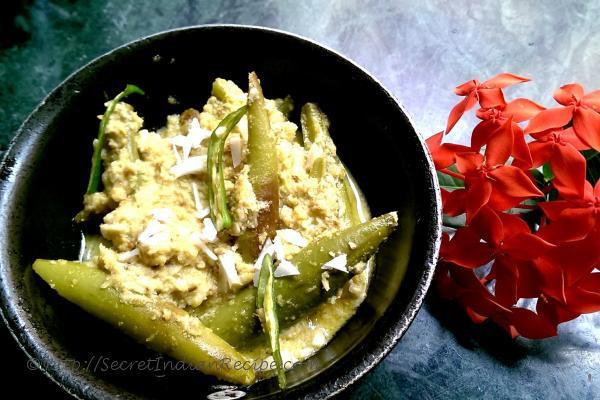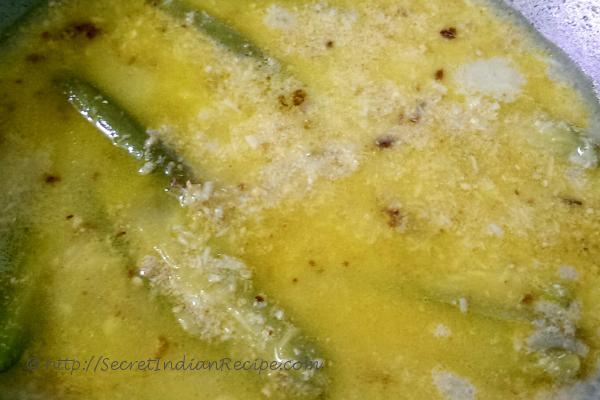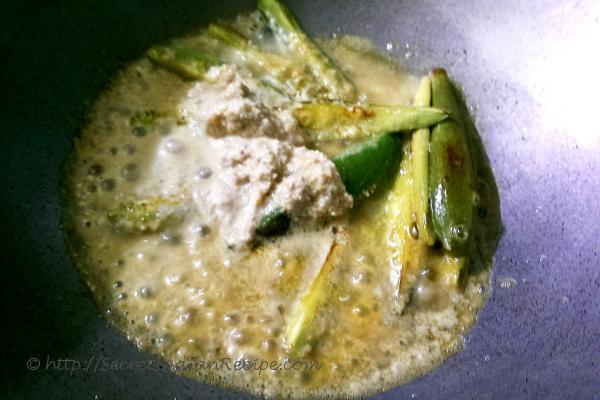 Ingredients:
Potol (Pointed gourd) – 250 grams
Poppy seeds – 3 tablespoons
Yellow Mustard seeds – 2 tablespoons
Green Chilies – 3-4 split
Mustard oil – 4 tablespoons
Fresh grinded coconut – 1/4 of a coconut
Salt – to taste
Sugar – to taste
Directions:
Wash and scrape the outer surface of the potol. Chop off the two ends and then cut it vertically.
Make a paste of poppy seeds, mustard seeds and 1 green chili. Add only 1-2 tablespoon of water.
Heat oil in a pan. Add the chopped Potol first. Keep the flame medium and fry the potol till it starts getting brown from sides.
Turn the flame low and add the poppy seeds and mustard paste. Sauté till the masala leaves oil from sides. Add splited green chilies, grounded coconut, salt and sugar to taste. Add 1 and ½ cup of water and mix. Cover the pan and cook for about 5-6 mintues or till the Potol is cooked well.
Garnish with some grated coconut and green chilies and serve with hot chappati or steamed rice.