Puli Poha ( Tamarind Poha)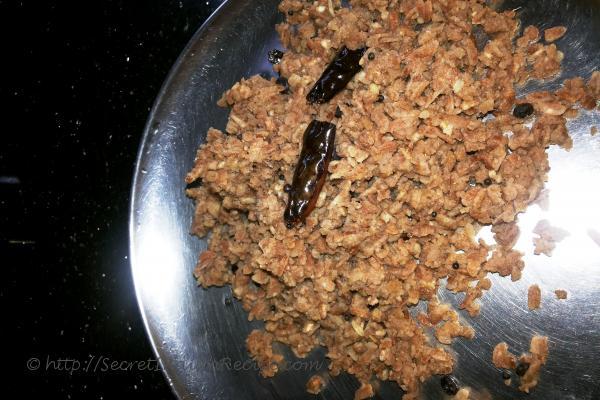 Ingredients:
Tamarind water - 2 cups
Salt to taste
Coriander leaves - few chopped
Asafoetida 1 teaspoon
Poha 500 gm
FOR TEMPERING
Cooking oil 1 table spoon
Mustard seeds 1 teaspoon
Whole red chilli – 1 piece
Directions:
Take poha 500gms ..soak in required tamarind water for 3 minutes.
Heat oil then add whole red chili, broken into two, mustard seeds and coriander leaves.
Then add the soaked poha. Fry till becomes dry.
Now add asafoetida and salt to taste.
Garnish with coriander leaves.
To make it rich we can add fried cashew nuts.
Puli poha is ready to serve..enjoy eating and be healthy.