Puliyogare (tarmarind Rice)
Basically known as Tamarind rice in all over India it is a snack generally eaten as a prasad (Offering) in temples of south India. It is also very commonly prepared in Tamil brahmin houses as lunch and dinner. It's very usual to find a puliyogare powder in every home along with the other spices. But the tarmarind paste holds the key to the essence of this mouth smacking rice snack.
Generally it is served with coconut chutney and mostly prepared during Ganesh chaturathi and Diwali.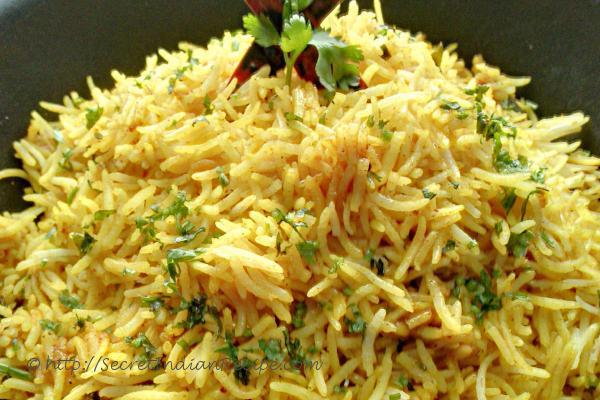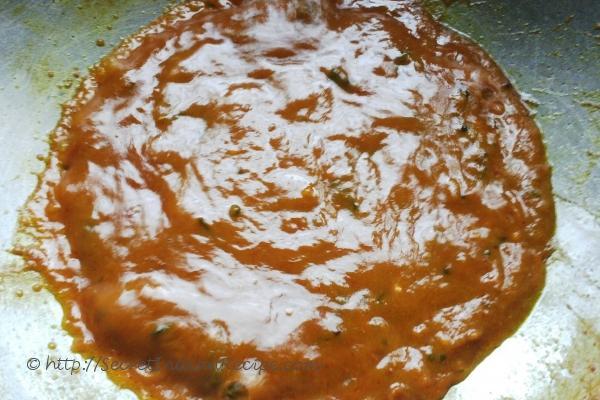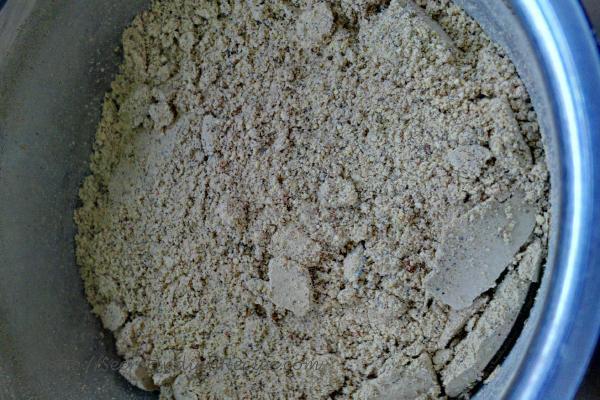 Ingredients:
Rice- 200 gm
Coconut oil- 75ml
Asafoetida- A pinch
Mustard seeds- 1/2tbsp
Curry leaves- 2sprig
Slit Green chili- 4
Fenugreek- 1/2tbsp
Cumin seeds- 1/2 tbsp
White Urad dal ( polished black lentil)- 2tbsp
Chopped Coriander- 2tbsp
Jaggery- 100gm
Salt- To taste
For powder-
Roast peanut- 1tbsp
Mustard seeds- 1tbsp
Chana dal- 2tbsp
Dry red chili- 2
For paste-
Tarmarind- 100gm
Water- 175ml
Turmeric powder- 1/2 tbsp
Red chili powder- 1/2 tbsp
Black pepper powder- A pinch
Directions:
Soak the tamarind in water and keep it aside.
Remove the skin from the roasted peanut and keep it aside.
Cook the rice in boiling water. Drain the excess water and keep it aside.
Heat a pan and add all the ingredients for powder in it.
Roast them on a low flame until it leaves a nice aroma of the masala.
Now grind it in a fine powder and keep it aside.
Extract all the pulp of tamarind by squeezing it with hands. Strain the pulp with a strainer.
Add turmeric and red chili powder to it. Mix well and keep it aside.
Heat coconut oil in a kadai and add asafetida, mustard seeds and curry leaves into it.
When it crackles add fenugreek, urad dal and cumin seeds into it.
Stir a little and then add slit chilies into it.
Now add the tamarind paste and the masala powder.
When it boils a little add crumbled jaggery and salt into it.
When the jaggery melts completely and the consistency of the paste becomes like a jelly add boiled rice and chopped coriander.
Turn off the gas and mix this paste and rice nicely so that the flavors get along with rice completely.
Serve hot with coconut chutney.
Footnotes:
You can increase the quantity of jaggery if you want it to be on sweeter side.
Add a little bit of salt while grinding the masala powder or the mustard will turn a little bitter.