Punjabi Chicken Curry Recipe
Punjabi cuisine is famous in world for a buttery taste. This dish is traditionally prepared in wood burning stoves but I prepare this Punjabi dish in oven. This dish is quite spicy and inspired by Pakistani cuisine.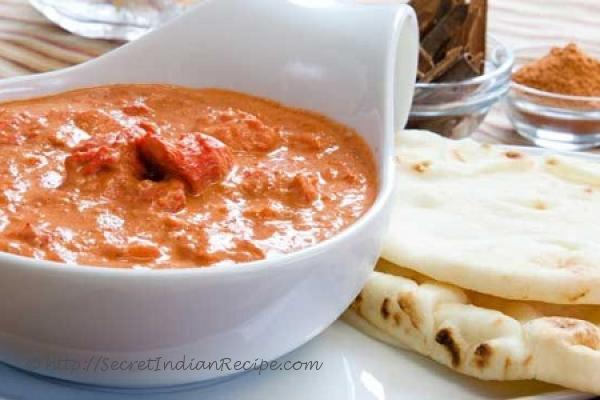 Ingredients:
Chicken – 500gm ( cut into medium size pieces)
Milk – 2 cups
Onion paste - 3 tbsp
Butter – 2 tbsp
Fresh cream – 4 tbsp
Red chili powder – 1 tsp
Fenugreek seeds – ½ tsp
Coriander seeds - 2 tbsp
Salt to taste
Directions:
Dry roast coriander seeds and roughly grind Heat 1 tbsp butter and add fenugreek seeds, when smell comes out, add onion past and cook until the paste becomes light brown in color Add chicken, red chili powder or you can use green chilies, if you do not like to make the taste spicy
Add salt and cover the pan and cook until chicken becomes tender or you can baked in microwaven for 20 minutes in high temperature Add milk and cook for few minutes to get a thick gravy Add cream , butter and sprinkle grinded coriander seeds Your chicken curry is ready
Footnotes:
Posted by Tapashi Dey Food Writer & Blogger Visit my facebook page
Other Indian Recipes that you may Like !