Punjabi Rose Paratha
This recipe was inspired by my mother. this recipe goes really well with chutny and curry.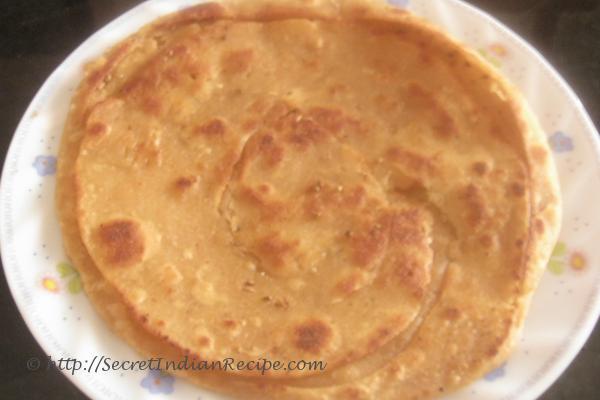 Ingredients:
Whole wheat flour - 1 cup
Salt - to taste
Red chili powder - 1-2 pinch
Carom seeds - 1/2 tablespoon
Cumin and black pepper powder - 1/2 tablespoon
Oil - 1 table spoon
Directions:
Take a bowl pour wheat flour in it add salt mix it with water and make a tight dough.
Make 2 balls out of dough and flat them a bit, spread oil over it, sprinkle red chili powder , cumin and black pepper powder, carom seeds.
Slit it like radius in a circle, roll it inside like a swiss rolls. now press it a little with your finger and flatten it with the help of rolling pin.
Heat up a plain pan and place the paratha over it .Wait till it start cooking a bit, now spread oil over it and wait till one side become red then flip it and wait for other side to be the same.
Now set it on a plate and serve hot.