Purukya (stuffed Semolina Fried Snack)
One of the most underrated state of India, Bihar has always been known for its litti and thekuas as far as its cuisine is concerned. However the food of Bihar has more to it and bears the stamp of phases of its rich history. Its food still remained in the category of "home-cooked" food and has not been promoted as a cuisine much.
Being a chef I want to promote its cuisine which is beyond what people thinks about it. This dish is another attempt of mine to bring this cuisine under some light.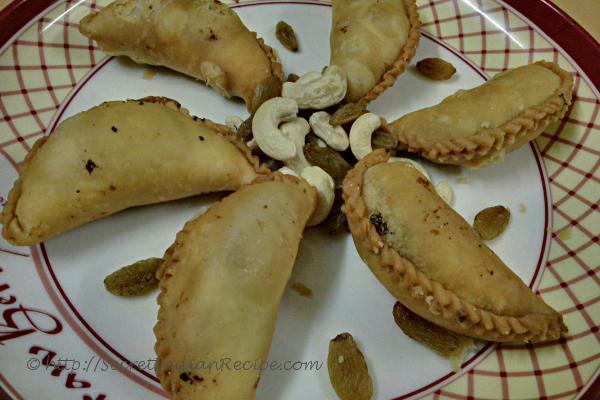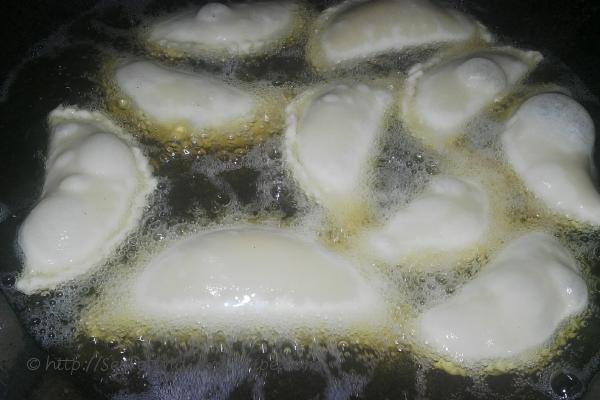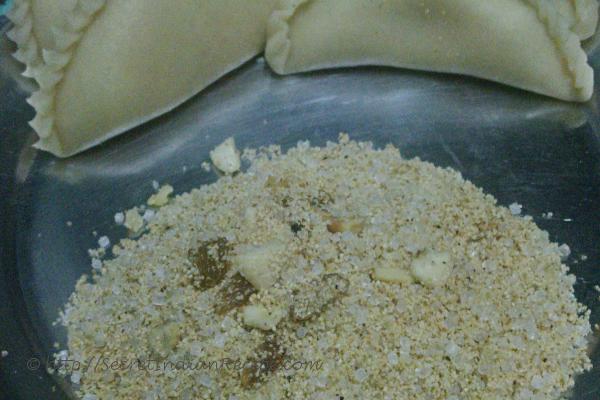 Ingredients:
For dough-
Flour- 200gm
Ghee- 100gm
Water- 75ml
For stuffing-
Sooji (Semolina)- 100gm
Sugar- 75gm
Crushed Cardamom seed- 5
Chopped dry Coconut- 1tbsp
Khoya- 50gm
Crushed Cashew nut- 1tbsp
Chopped Raisins- 1tbsp
Ghee- 5tbsp
Oil- For deep frying
Directions:
To make the dough add ghee in the flour and gently rub with both hands for 10 min or until the ghee mixes with flour.
Slowly add water into the flour and mix it into a medium dough. Cut the dough into small pieces and cover it with a muslin cloth.
Meanwhile dry roast sooji in a kadai on a low flame until it gets a light brown color.
Transfer immediately into an another container and allow it to cool.
Once cooled, add the remaining ingredients and mix it well.
Now roll the cut flour dough in small puri like shape.
Stuff the mixture into it and with the help of water stick its ends tightly.
With the help of thumbs tighten the ends as shown in image no 3.
Heat oil in a kadai and deep fry the purukyas until it becomes light golden color.
Serve it hot over a cup of hot tea.
Footnotes:
You can also tighten its end with the help of a fork.
While tightening you need to make sure that no air is formed inside or it will crack while frying.
It can also be stored in a cool dry place for a week.