Pyaaj Wali Litti (fried Onion Flavored Wheat Flour Balls)
This one not a traditional but of course a well planned recipe by my mother to feed her stubborn kids. She made it by using her own experience for our school tiffin, snacks at home during rainy season or while traveling.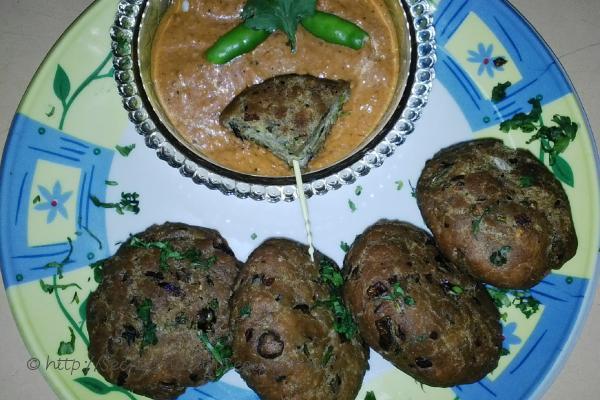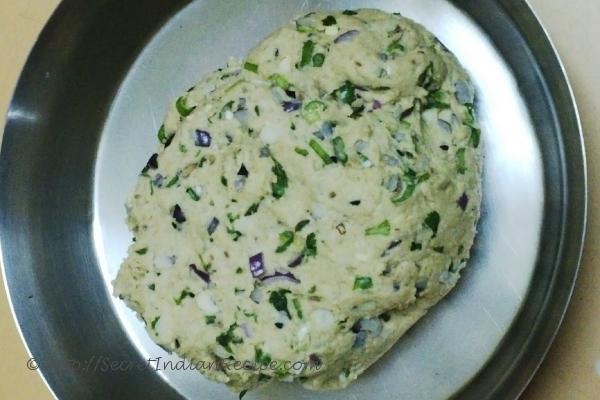 Ingredients:
Wheat flour- 300gm
Chopped Onion- 2
Chopped Ginger & Garlic- 1tbsp each
Chopped Coriander- 2tbsp
Chopped Green chilli- 1tbsp
Ajwain- 1/2tbsp
Kalonji- 1/2tbsp
Aamchoor powder- 1/2tbsp
Asofaetida- a pinch
Ghee- 100ml
Salt- To taste
Oil- for frying
Water- 1cup
Soda bi-carbonate- a pinch
Directions:
Add all the above ingredients to the wheat flour except water and half of the coriander leaves reserving the rest for garnishing.
Rub gently for 5 minutes with both the hands to impart the ghee and rest of the flavor into the flour.
Now add water to it slowly kneading it into a tight dough and leave the dough to rest for 10 minutes by covering it with wet muslin cloth.
Make lemon size balls and press flat with hand.
Heat oil in kadai and fry them in hot oil until well cooked or brown.
Garnish with chopped coriander leaves. Serve hot with tomato chutney or kasundi sauce.
Footnotes:
The more you rub the mixture the crispier you will get.
Be careful while adding water because if the dough gets softer it will absorb more oil while frying and hence won't cook properly.