Pyaaz Ka Achaar (onion Pickle)
I had this pickle the first time at the home of a Kashmiri Pandit in Jammu. It was minimally spiced and my friend's mother told me she just let the onion ferment with some spices. I loved how tangy it then felt and always had the recipe in my mind. And then in between I saw the video of an onion relish which was a complete non-Indian style of pickling onions. I borrowed the idea of using aniseed from this recipe and skipped kalonji seeds. It tasted a bit weird to me in the in initial days because I was not used to mustard oil but after 15 days of fermenting it tastes perfect. This pickle goes well with rotis, parathas and pooris. I did not like it with rice though my friends did have them with rice.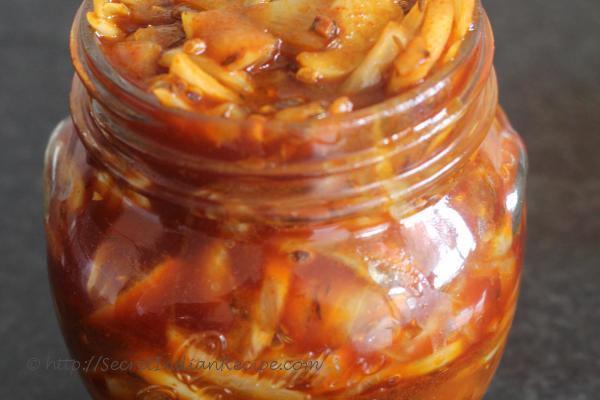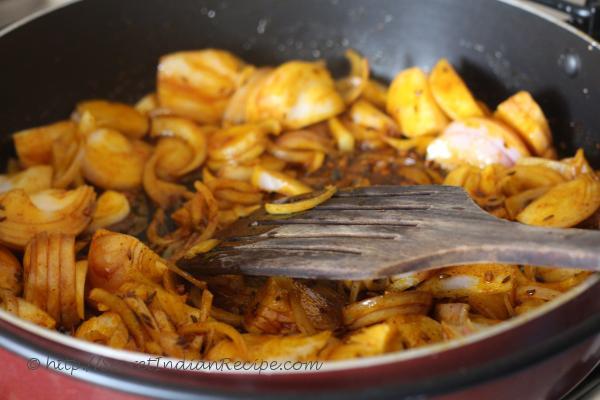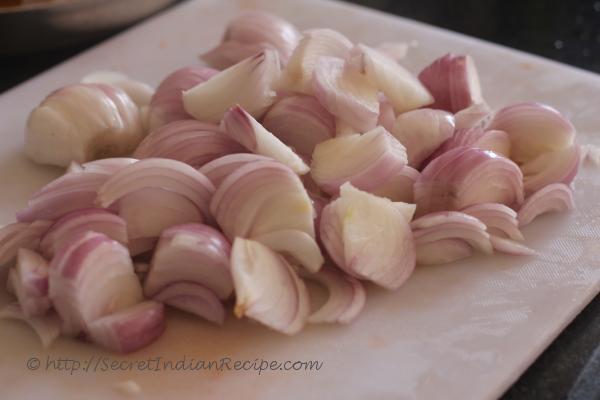 Ingredients:
Onions- 1 kg
Aniseed- 3 tbsp
Chili powder- 3 tsp
Asafoetida- 1 tsp
Salt- to taste
Water- 2 cups
Vinegar- 1 cup
Mustard oil- 200 ml
Directions:
Peel and chop onions. Boil the water with salt and let it cool down. In a pan heat some oil and add the aniseed seeds first.
After some time when the aniseed has roasted well, add the chopped onions. Saute the onions for a minute and add chili powder, asafoetida and salt.
Now add the vinegar and boiled water mixture. Bring the pickle to a final simmer and switch off the flame.
Cool the pickle and store it in sterilized jars. Use after 15 days by then the pickle would have fermented.