Pyazi Masala Paratha (onion Stuffed Flat Bread)
This is the stuffed variety of Onion Paratha. A recipe perfect for breakfast or evening snack. It is midly spiced so doesnot require any accompaniment. The secret to get the best taste is using lots of fresh chopped coriander leaves and chopped green chilies. Adding sugar is optional but I recommend to use it to balance the taste.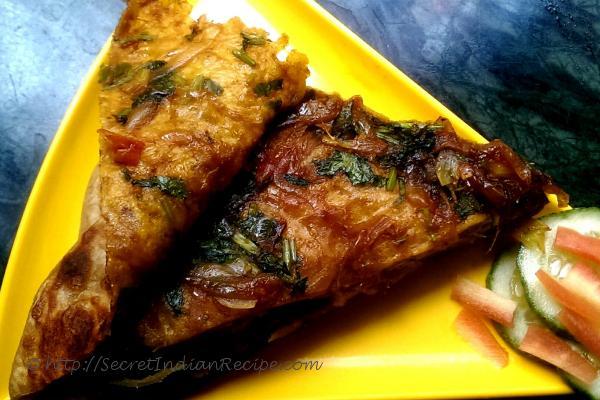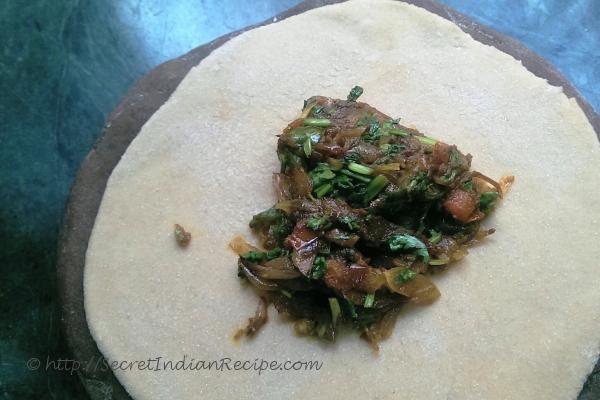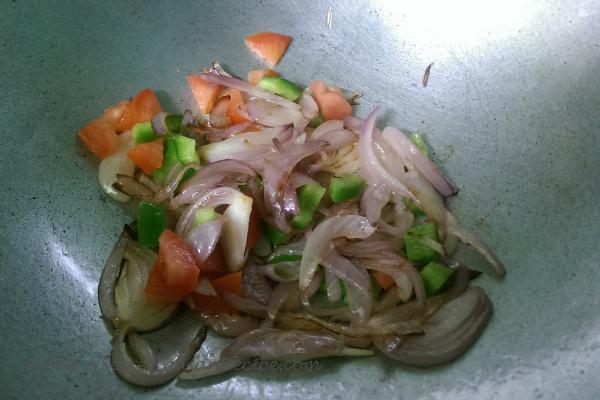 Ingredients:
Onion - 2 medium sized chopped finely
Tomato – ½ of medium size chopped
Capsicum –1/4 of a capsicum chopped
Turmeric powder – ½ teaspoon
Cumin powder – ½ teaspoon
Coriander powder – ½ teaspoon
Green chilies – 1-2 chopped
Green Coriander leaves – 4-5 tablespoons chopped
Salt to taste
Sugar to taste (Optional)
Oil 3-4 tablespoons
Wheat flour – 1 cup
Water to make dough.
Directions:
Combine wheat flour with 2 tablespoons of oil and mix. Add required water and make a soft dough.
For the stuffing. Heat 2-3 tablespoons of oil and add the chopped onions. Fry till translucent. Add Tomatoes. Capsicum, Cumin powder, Coriander powder, Red chilli powder, Turmeric powder and salt to taste. Cook on low flame till the veggirs are soft and the masalas are cooked well. This will take about 2 mintues.
Add chopped coriander and chilies at the end and mix. We need not to cook them as we want a crunchy bite.
Divide the wheat dough into equal sized balls. Roll out each ball into a thin chappati.
Keep some onion masala stuffing at the centre and then fold the sides into a triangle or a square.
Heat a pan and slow cook the parathas. Drizzle some oil to get the nice golden brown crust.
Serve with salad/ raita/ tea.