Quick Cheese Roll-ups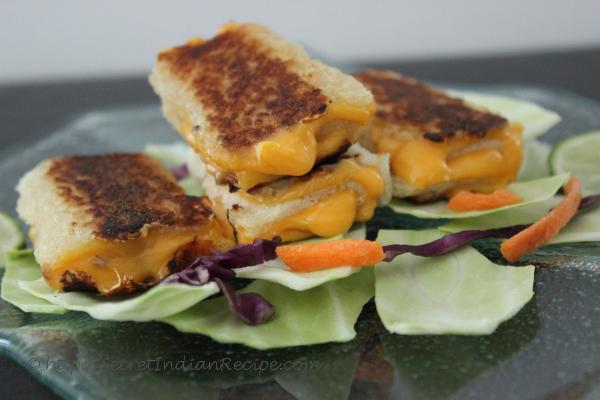 Ingredients:
Bread Slices – 10
Cheese Slices – 10
Butter / Ghee – 2 tbsp
Directions:
Remove the sides of all bread slices. Flatten the slices with the help of a rolling pin.
Put the cheese slice over the bread slice and roll it up. Now press a little bit and heat 1 tsp butter/ghee in a non sticky pan. Now add rolls in the pan and shallow fry them until golden brown and cheese starts melting.
Cut into half and serve hot with ketchup or chutney.