Quick Egg Paneer Paratha
This recipe is very easy and quick , You can also give this to your children in tiffin box & It is healthy recipe.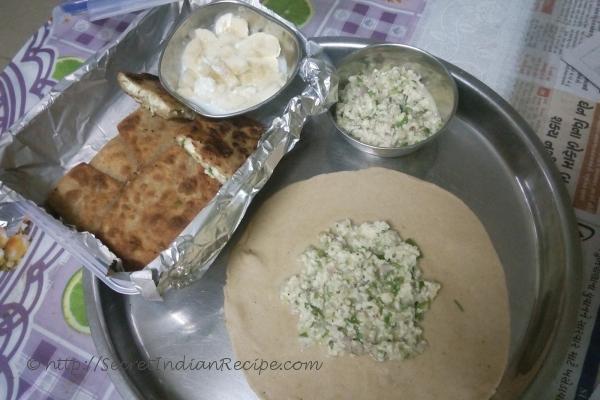 Ingredients:
100 g Grated Paneer
1 Medium Size Grated Capsicum
1 Egg
1 Medium Size Grated Onion
1 tbsp Chopped Mint leaves
1 tsp Black Pepper powder
Salt to taste
Ghee for spreading onto paratha
1 tsp Garam masala powder
1 Bowl Flour Dough
Directions:
In a utensil mix all the ingredients of stuffing.
From the ready made dough make small chapattis.
Spread stuffing on chapatti.
Now fold chapatti in shape of square and fry it in a pan with ghee.
Your paratha is ready. You can serve it with sauce & raita .