Quick Fried Aloo Side Dish ( Fried Potato Snack Or Side Dish)
This recipe is a high calorie recipe. Potatoes are very healthy and has very less calorie but when it is fried, it turns to a high calorie food. The recipe of quick fried aloo is suitable when you are fasting as you are required to eat less but high calorie food.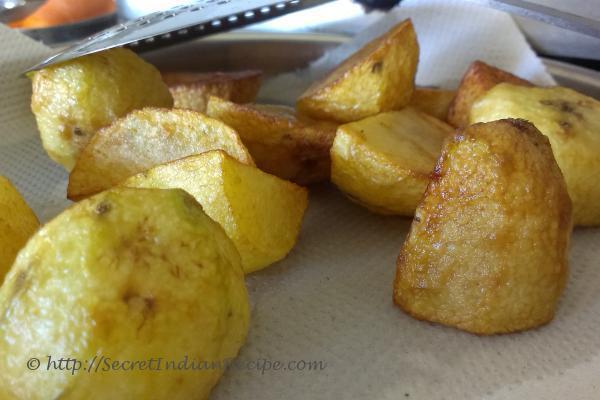 Ingredients:
Aloo (Potato) - 200 grams
Oil for deep frying
Chaat masala - 1/4 tablespoon
Sendha namak ( fasting salt ) - 1/4 tablespoon
Directions:
Peel and cut the potatoes in small cubes
Heat oil in a karahi and deep fry the potatoes on low heat till it is done and becomes light brown and crisp from outside.
Sprinkle some chaat masala and/or sendha namak on top and serve.
Footnotes:
You can add some chopped green coriander leaves as a garnish too
Add these fried potatoes to beaten curd and you have Dahi Aloo ready.