Quick Shahi Paneer
My kids love Paneer recipes and their favourite is Shahi Paneer. The reason is it is less spicy and has a little sweet taste. In past I used to order shahi paneer from near by dhaba. Then One day I read about this easy and quick shahi Paneer recipe in a local Newspaper. I gave it a try and it was a instant hit. When I read about this contest of Chicken Vs Paneer, I thought of sharing this recipe as this is any time favorite for my kids.#IndianPaneerRecipe.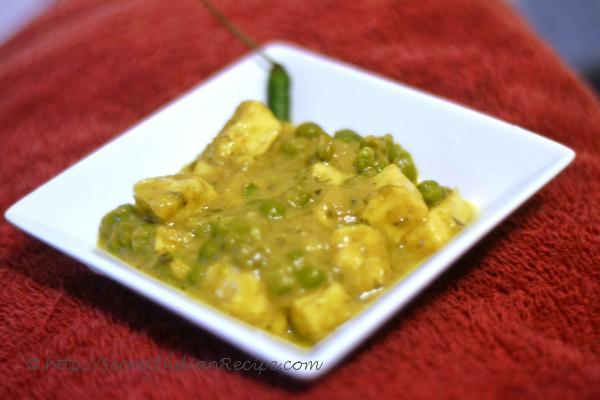 Ingredients:
Paneer (Cottage Cheese) – 150 grams
Green Pea – ½ cup
Ginger Garlic paste – 1 tablespoon
Red Chilli powder – 1 teaspoon
Cumin Powder – 1 teaspoon
Turmeric Powder – 1 teaspoon
Garam Masala powder - 1 teaspoon
Thick malai or cream – ½ cup
Oil – 2 tablespoons
Salt and sugar to taste
Directions:
For readymade paneer blanch the cubes in hot water for a mintue. Drain the water and keep it aside to dry.
Cut into small squares and keep aside.
Heat oil in a pan on lowest flame and add ginger and garlic paste and sauté for few seconds. Add red chilli powder, turmeric powder, cumin powder and garam masala powder and sauté again for 2-3 seconds.
Add ½ cup of water and let the curry come to first boil.
Add paneer cubes, malai and salt and sugar to taste. Boil for a mintues.
Serve hot with chappati or paratha.