Raagi Halwa (redmillet Sweet)
A healthy dish that suits all age groups. Usually kids don't eat or like Raggi dishes. But when it is sweeter with much nuts they will sure like it a lot. This is calcium, Fiber and Iron rich.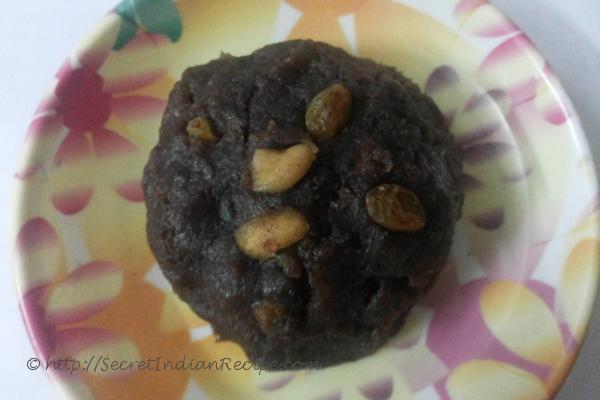 Ingredients:
Raagi flour-1 cup
Ghee-5 Tablespoon
Sugar-1/2 cup
Cashewnut-6
Badam(almond)-4
Raisins-6
Directions:
Heat the pan and melt 5 tbsp ghee.
Now fry Cashew nuts, Almonds and Raisins for 40 seconds.
Then add 1 cup of raagi flour and roast it for 2 minutes.(on low flame)
Add 2 tbsp water or just sprinkle and stir well for 5 minutes.
Now add sugar and stir well for 5 minutes.
And it's ready to serve :)