Ragi Dosa
Good Morning friends!
What's your Breakfast story today?‪ Do share. We had some Ragi Dosa and chutney today. I ditched the usual way of soaking rice and instead used some wonderful Ragi (Finger Millet) instead. Recipe as follows.
Go ahead and try this out.It's delicious.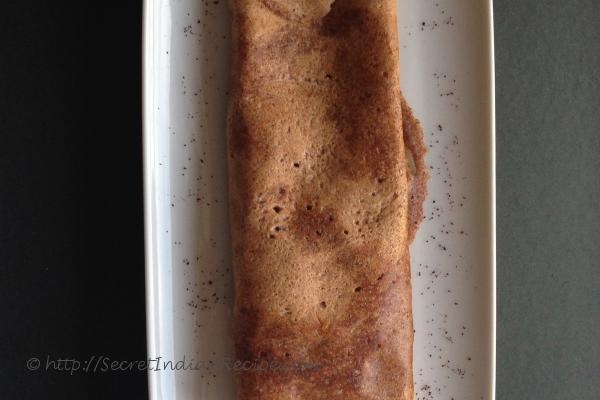 Ingredients:
1 and 1/2 cups Urad dal (Black lentil, washed and soaked for 3-4 hours)
3 Cups Ragi Flour (Red Millet Flour)
1 tablespoon Poha (Flattened rice, soaked for 5-8 minutes)
1 teaspoon Methi (fenugreek seeds)
Salt to taste
Water (enough to make a thickish batter)
Directions:
Soak the Urad dal with the methi seeds and soaked poha for about 3-4 hours.
Grind this with a little bit of water and keep aside.
Now add the ragi flour to this and mix well. Add salt to taste and about 1/2 cup water and mix well.The batter should be medium consistency and not too runny.
Heat a dosa or a frying pan till hot. Spread about a large ladle full onto the pan and spread thin and evenly. Drizzle with some oil and cook till crisp.
Serve with a chutney.