Raj Kachori Chaat (stuffed Kachori Served With Curd And Spices)
Raj Kachori is a Sweet, savoury and spicy chat filled with delicious condiments. Raj kachori is relatively bigger in size than normal kachori and is stuffed with Besan (Gram flour stuffing). Curd, tamarind, coriander chutneys and spices are added to turn it into a "Chaat''.....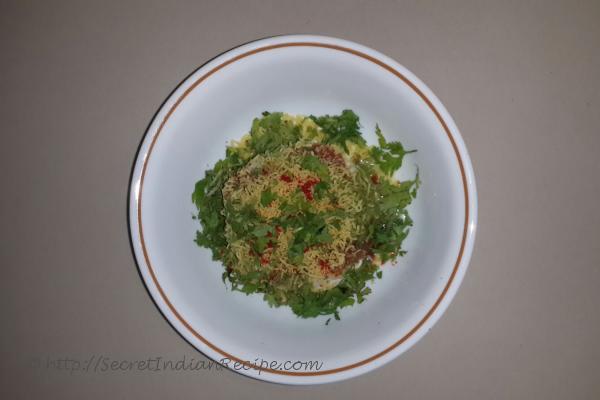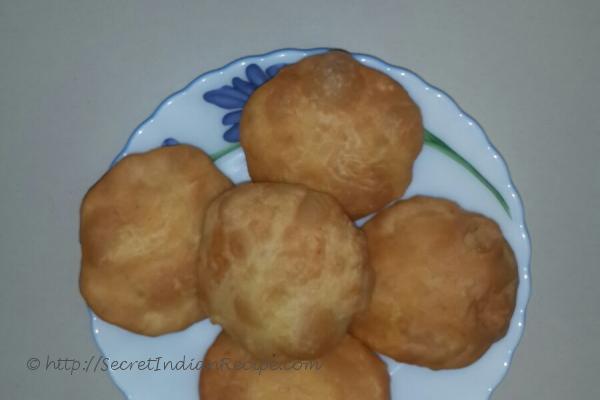 Ingredients:
(For Dough) 1 cup Maida (Refined Flour)
1 tbsp Oil
1/2 tsp Salt
Apply 1/2 cup luke warm water
For Kachori filling---- 1/3 cup Besan ( Gram flour)
Pinch of Asafoetida
1/2 tsp Salt
1/2 tsp Red chilli powder
1/2 tsp Mango powder or lemon juice
1 tbsp Oil
Condiments to be served for Kachori---
1 cup Moong sprouts
1 cup boiled Potato cut in small pcs
1 cup whipped Yogurt
1 cup chopped Onion
1/4 cup Dates & Tamarind chutney
2 tbsp chopped Cilantro
1/4 cup chopped Tomatos
1/4 cup fine Sev
Directions:
For making Dough---- In a mixing bowl add maida, salt and oil and mix with your hands. Add lukewarm water slowly and make a soft dough. cover & set aside for 10 minutes.
Mix ingredients for stuffing i.e. Besan, Asafoetida, Salt, oil, Red Chilli powder, mango powder or lemon juice and keep aside.
Knead dough and divide into 12 equal parts. Roll dough ball into 2"diameter circle and place 1 tsp of filling in the centre. seal it properly to make a ball. Place a filled kachori with sealed side up and roll it lightly.
Heat oil in a kadai on medium heat. slowly drop kachoris into oil and fry it till golden brown or till its crispy.
To serve kachoris make an inch size hole in the centre of kachori fill with 1 tbsp of sprouts, potatoes, onions, tomatoes, chutneys and yogurt. Garnish with sev & cilantro and serve immediately
Footnotes:
The Kachoris can be prepared in advance and can be stored in air tight container up to 2 weeks. It is even easer if you have chutneys previousley stored.