Rajasthani Malai Mirch (rajasthani Cream & Chili Side Dish)
Many a times, in our daily routine, we feel lazy to prepare a curry or dal and just want to have a light lunch or dinner. At such times, I prefer to cook something quick-n-easy that I can easily gorge on to with rotis or parathas. One such dish that comes to my rescue is Rajasthani Malai Mirch, an authentic and age-old side dish from Rajasthan. My husband loves to have Malai Mirch in his lunch-box and this side dish is a big hit amongst his colleagues. Since I love flavors in a balanced way, this Malai Mirch renders the spiciness of the chili amidst the smoothness of fresh cream.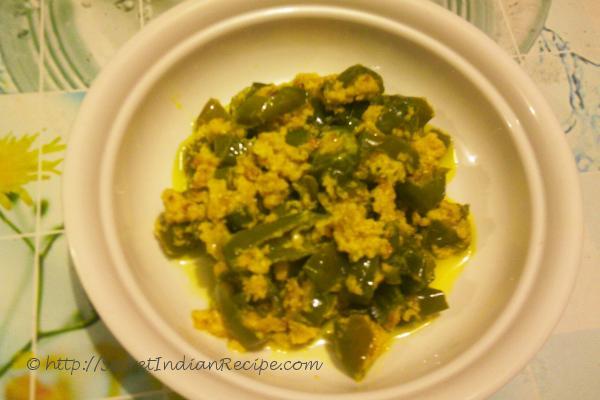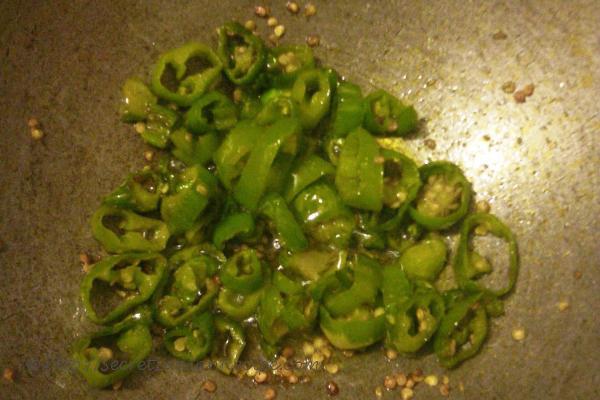 Ingredients:
Green Chilies - 10 to 12 (Thickly Chopped)
Fresh Cream - 2 tbsp
Clarified Butter / Ghee - 2 tsp
Turmeric Powder - 1/2 tsp
Salt to taste
Directions:
Heat ghee in a pan and add 1/2 tsp turmeric powder.
Immediately put the thickly chopped green chilies and saute on medium flame.
Add salt to taste and cover the pan with lid.
Cook till the chilies become soft.
Then add 2 tbsp of fresh cream and cook for 2 to 3 minutes.
Remove from flame and serve with hot rotis or parathas.