Rajgira Kheer (amaranth Pudding)
Amaranth also known as Rajgira is an alternative grain often consumed during vrat/fasts in navratri period. I am not a Hindu and hence my understanding of the religious customs of Hinduism is quite limited. But I love experimenting with alternative grains and came across this recipe some months back. I use them for health reasons and this time I made the pudding for my neighbour who is fasting for navratri. This grain in itself has a typical smell that would turn some off but cooked as a poori, roti or kheer it is amazing. I used a rose in my garden to cook this pudding.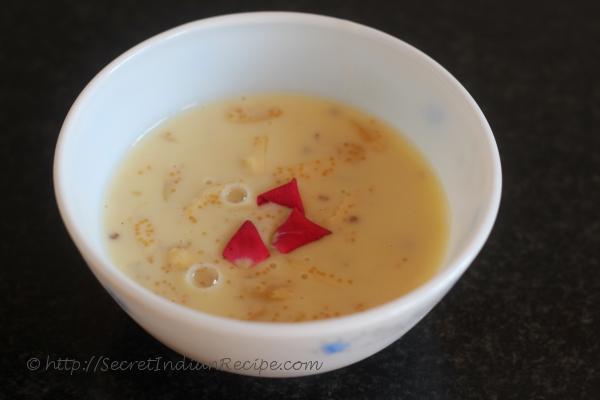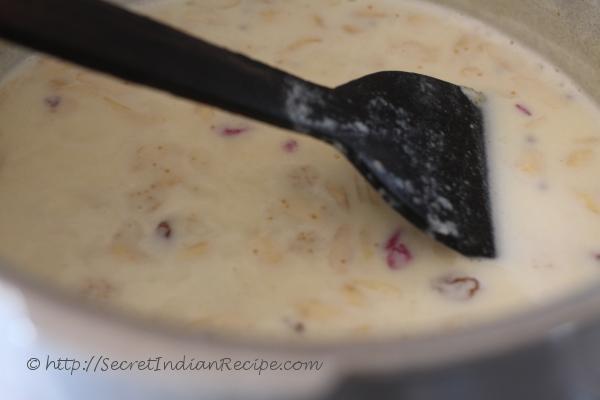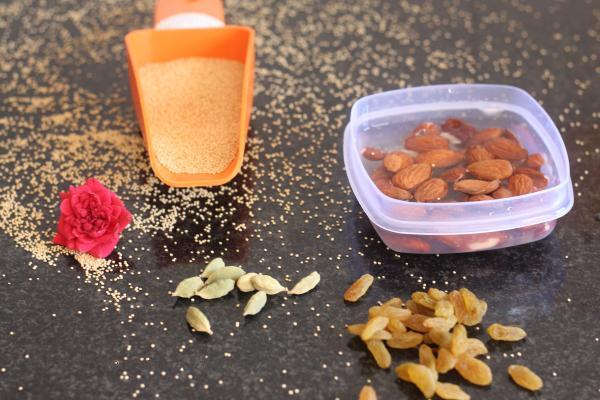 Ingredients:
Amaranth seeds- 1/4 cup
Water- 2 cups
Milk- 2 cups
Sugar- 1/2 cup
Cardamom powder- 1 tsp
Dried rose petals- 5
Silvered almonds- 1 tbsp
Rasins- 5-6
Ghee- 1 tbsp
Saffron- 2 strands
Directions:
Wash the amaranth seeds under water in a strainer because they are very small grains.
Pressure cook the grains up to 4 whistles in a pressure cooker with 2 cups of water. Soak the saffron strands in 2 tsp milk.
Powder the sugar and mix with the cardamom powder. Set this aside.
In a pan fry the raisins till they puff and set them aside too. Open the cooked amaranth and let it simmer till the water content reduces to 1/4th.
Add the milk and cook the amaranth in the milk till it halves the quantity. Keep stirring so that the amaranth seeds do not brown or stick to the bottom.
Add the sugar, cardamom powder mixed together, followed by saffron soaked in milk. Bring the pudding to final simmer.
Add the silvered almonds, raisins and rose petals. Bring to a final boil and switch off the flame. Serve chilled with a garnish of rose petals and silvered almonds.