Rangeela Parathas ( Colourful Parathas)
Toddlers reject vegetables because other things taste better. Even adults sometimes become choosy in eating vegetables. Being a mother I always try to cook something healthy, tasty as well as attractive(in look) for my daughter. keeping in mind all the three things, Rangeela parathas are perfect match to the breakfast table.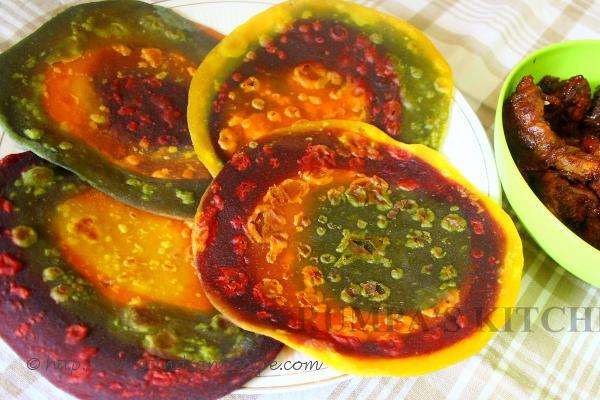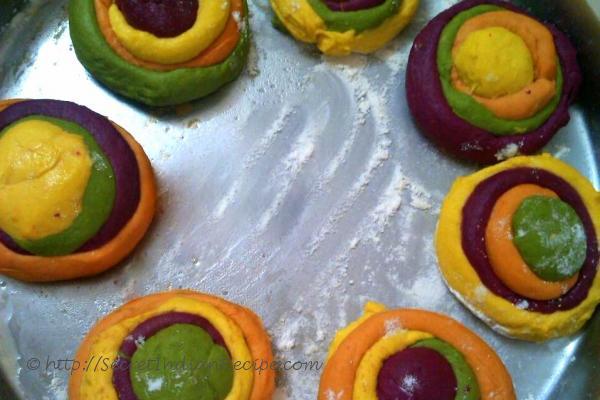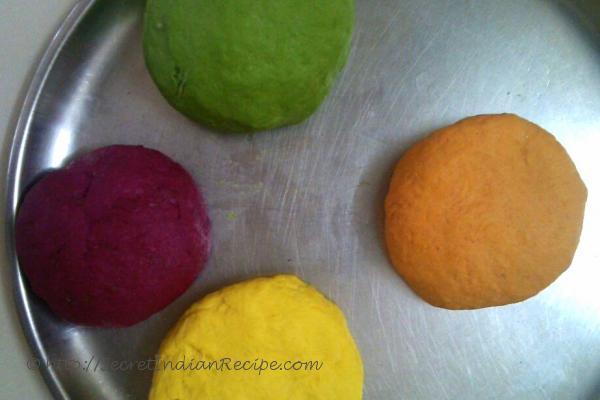 Ingredients:
Carrot small pieces 1cup
Beetroot small pieces 1cup
Spinach chopped 1 cup
Pumpkin small pieces 1 cup
All purpose flour or maida - 2 cup
Cooking Oil
Salt to taste
Directions:
1) Make carrot, beetroot, spinach and pumpkin paste separately.
2) Make flour dough with each paste and salt to taste separately. four different colour doughs are formed.
3) Now take small portion of different colored dough and arrange them in a fashion that each colour will be visible when you roll out. See the image 2
4)flatten the ball. sprinkle some flour to the dough ball. alternatively, you can also dust the rolling board with flour
5)turn on the gas stove and put the tawa to make it hot.
6)Make parathas with the oil, on low or medium heat
7)serve hot with you favourite side dish