Rasagulla
Am a sweet lover! Experimenting on how to make different varieties of sweets and this turns out to be really good!!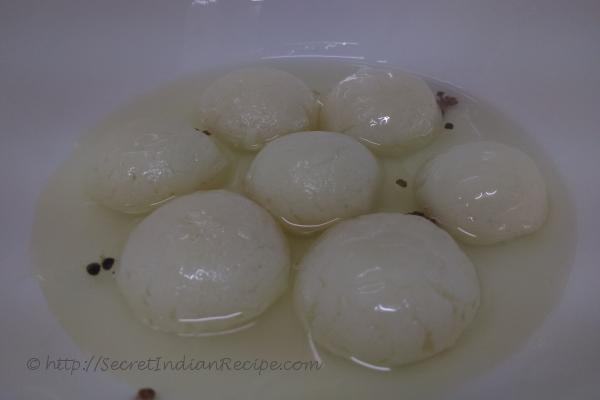 Ingredients:
Milk - 4 glass
Lemon juice - 2 tbsp
Sugar - 1/2 cup
Cardamom powder - 1/2 tsp
Directions:
Boil milk in a pan.
Add lemon juice to the boiling milk.
Let the milk curdle.Turn off the stove and leave it for 2 minutes.
Filter and collect the cheese in a muslin cloth or cheese cloth.Rinse the cheese under running water.Drain off the excess water.
Knead the cheese well to make a smooth dough.Take a small portion of this and roll it into small balls.
Add sugar and water in a pan and bring it to boil.
To the boiling sugar syrup add ,cardamom powder, cheese balls and cook it covered for 10 minutes.
They double in size when done.Allow the rasagulla to rest and cool.