Rasam Powder
Rasam Powder is awesome south Indian Recipe.Rasam powders of various brands are available in all the supermarkets but i prefer making this traditional grannys Rasam powder myself because of the Aroma and taste.Same powder can be used to make puliyogare.
I have given the measure for all the ingredients to make 1 kg Rasam Powder.I got this recipe from my elder sister.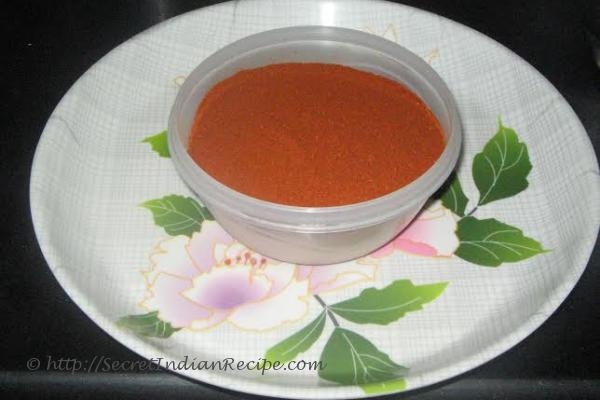 Ingredients:
Byadagi red chillies (Use Salem or any other variety chilli if byadagi chilli is not available) - 1/2 kg
Guntur red chillies - 1/4 kg
Coriander seeds - 1 kg
Fenugreek seeds - 100 grams
Peppercorn - 100 grams
Cumin seeds - 100 grams
Mustard seeds - 100 grams
Turmeric powder - 1 tablespoon
Asafoetida crystals - 1 tablespoon
Curry leaves - 5-6 strands
Refined Oil - 3 to 4 tablespoon
Directions:
In a kadai, heat 1 tbsp oil over a medium flame.
Stir fry the coriander seeds for about 3 to 4 minutes until they give out a wonderful aroma.
Heat 1 tbsp oil, add in the dry red chillies and roast on a medium low flame until crisp, taking care to prevent blackening Keep aside on a plate.
Fry all the remaining ingredients without oil separately on medium flame roast until they splutter.
Roast the curry leaves until they are fully dry and have no moisture in them.
Powder red chillies and Coriander seeds first.
Mix remaining spices and powder.
Allow to come to room temperature.
Mix both the powders and use as required.