Rasmalai
Delicacy at your home for this Diwali Season !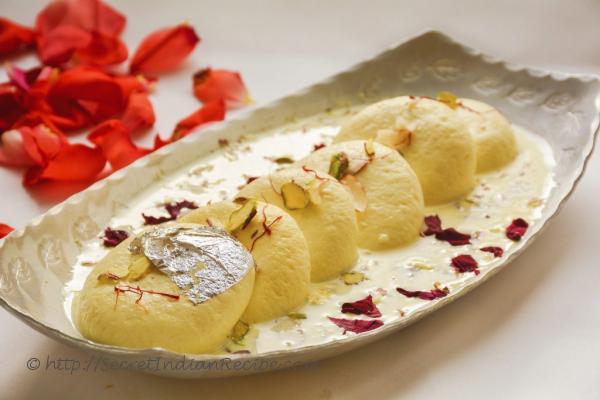 Ingredients:
250 gram Powdered Milk or Dried Milk
1 Large White Egg
1 tsp Baking Powder
500 ml Liquid Milk (Standardized)
250 gram Sugar
1/2 tsp Cardamon Powder
1/2 tsp Saffron
Directions:
Add the yolk of the egg (only the yellow part), Powdered Milk and Baking Powder in a bowl and stir well. Mix well. The mixture will become a dough.
Break the dough into medium 30 balls.
Boil the milk, Cardamon powder and Sugar together. Boil and stir until the solution becomes thick. Boil it for 12 minutes at low steam.
Place the balls in the milk solution and boil it for more 12 minutes.
Serve it cool in glass bowl. Also, sprinkle Saffron above the dish.