Rataalyache Kees (sweet Potato Savoury Snack)
Sweet potato is a superfood and the more you can find ways to include it in your menus the better it is. Rataalyacha kees is a traditional recipe usually preferred during fasting. Since it contains roasted ground nut powder it further balances the three major nutrients, that is, carbohydrates, proteins and fats. If you are looking for an easy snack that can be cooked quickly, then try this recipe. Serve it with a dollop of yoghurt.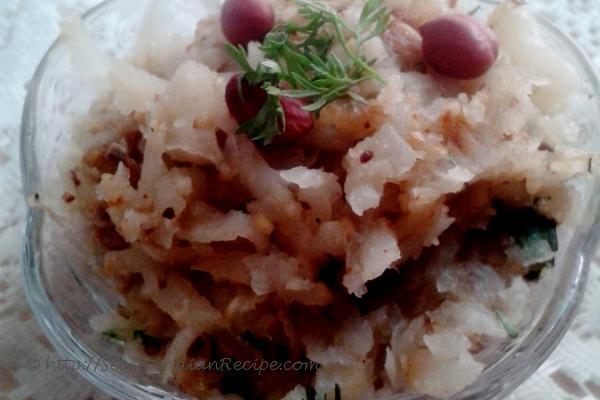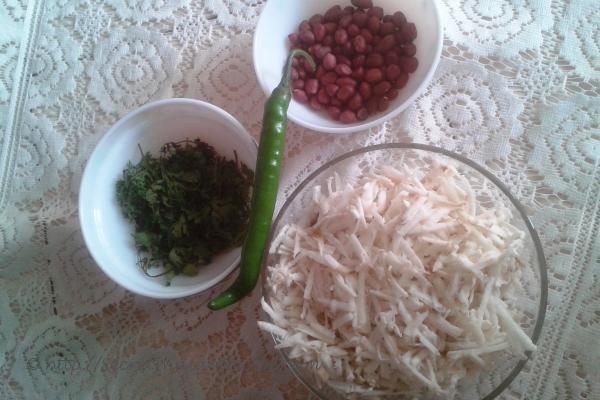 Ingredients:
1 cup grated sweet potato
2 tbsp roasted groundnut powder
1 tbsp clarified butter/ghee
Salt to taste
1 chopped green chilli
1 tsp cumin
1 tbsp chopped coriander
Directions:
Heat ghee in a pan.
Add cumin and allow it to splutter.
Add the green chilli and sauté for 30 seconds.
Add the grated sweet potato.
Add salt and mix well.
Add the groundnut powder.
Saute' for 2 minutes.
Cover the pan and simmer for 4 minutes.
Uncover pan and stir the sweet potatoes for a minute.
Garnish with coriander and serve hot.
Footnotes:
To get a free flowing groundnut powder, pulse it when grinding in the mixer.