Ratalyache Kaap ( Sweet Potato Chips With Jaggery)
The humble yet healthy sweet potato is a nutritional powerhouse. Packed with fibre and antioxidants this vegetable is a favourite of nutritionists. It is a simple and easy recipe. You can easily turn rataalu/ sweet potato into this delicious and sweet delight. Because it is naturally sweet you need to add very little of the sweetening agent – jaggery. Although it can be made using sugar, jaggery gives it a unique earthy flavour. Serve it as a dessert or breakfast; ratalyache kaap will be a super hit at the dining table.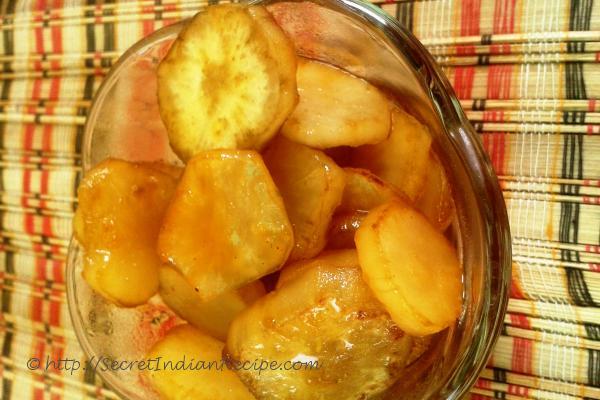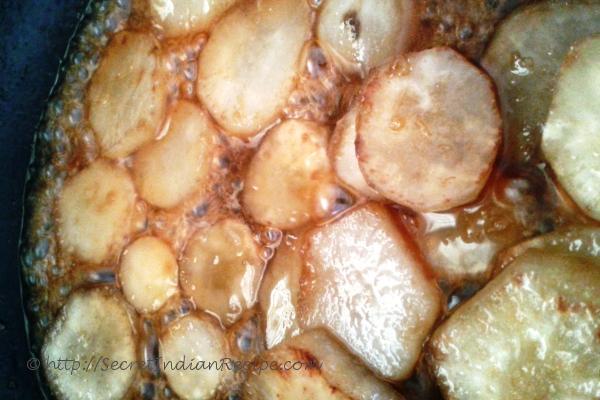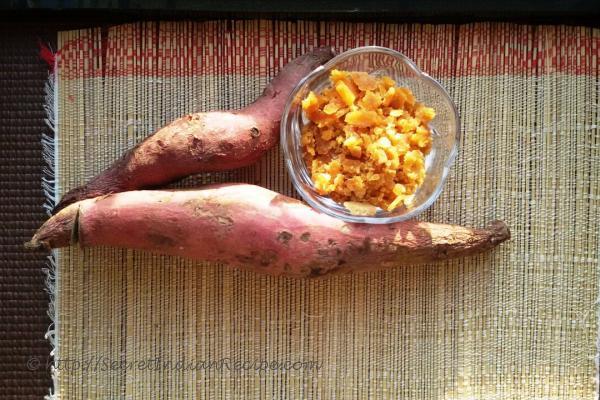 Ingredients:
1 cup sweet potato cut into chips
¾ cup jaggery
½ cup water
1 tbsp ghee/clarified butter
2 cardamoms
2 cloves
Directions:
Heat the ghee in a pan.
Add cardamom in pods and cloves.
Wait till you can sense the aroma of the two spices.
Add the sweet potato chips.
Sauté until the chips are golden brown.
Add the water, cover the pan and simmer for 5 minutes.
Check for doneness.
Add the jaggery and stir it in till it dissolves completely.
Serve hot and enjoy.