Rava Pongal (semolina And Lentil Porridge)
I love pongal and there's something about this lentil-rice dish that makes me go crazy. Maybe it's my Chennai life and the nostalgia, I miss pongal a lot these days. But I also don't like having rice in the morning. So, I have now come up with versions of pongal that are healthy. Frankly it is nowhere close to the venpongal but it is healthier. This is the rava version of pongal. It has all the ingredients a regular pongal has just that it uses semolina instead of rice. We had it for breakfast today with tomato gojju. It is quite filling and does not make you go for a snack till lunch. Pair it with some sambar and vadas for an awesome meal.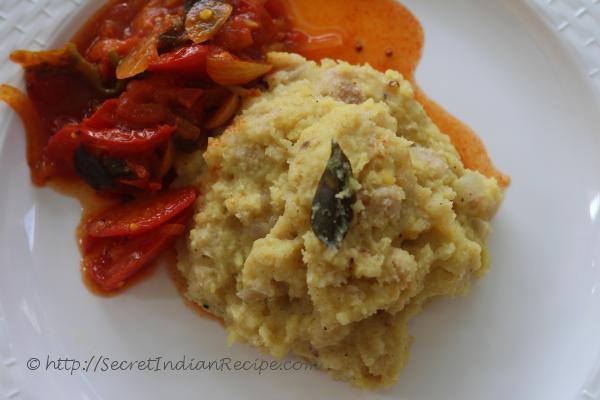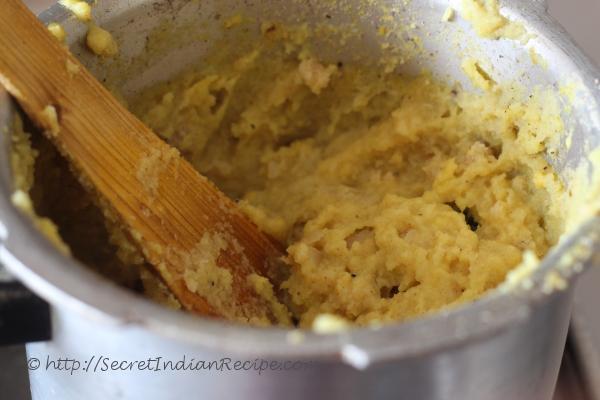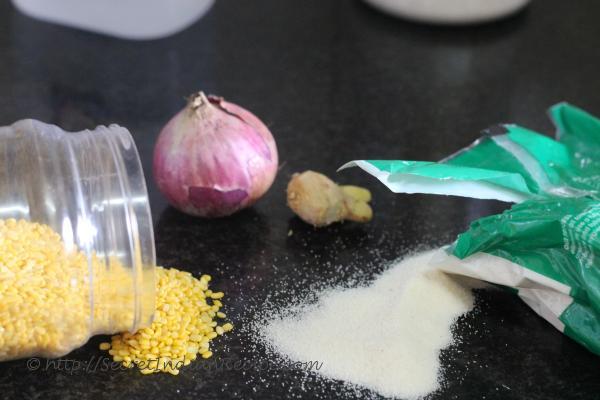 Ingredients:
Semolina- 1 cup
Split green gram- 1/2 cup
Onion-1
Green Chilies- 2
Ginger- 1/2 inch piece
Curry leaves- 6-8 leaves
Clarified butter (ghee)- 2 tsp
Turmeric powder- a pinch
Salt- to taste
Cumin seeds- 1 tsp
Water- 1 cup
Directions:
Roast the semolina with 1 tsp ghee in a heavy bottomed pan. Pressure cook the split green gram with 1 cup water and salt up to 2 whistles.
Heat the remaining ghee in a pan and add the cumin seeds. When the cumin seeds crackle add the curry leaves and let the flavours infuse the oil.
Add the finely chopped onion, ginger and green chilies after this. Meanwhile add the roasted semolina little by little to the pressure cooked lentil.
Keep stirring as you add the semolina. Add the water and make a fine mix of thick consistency.
Add turmeric powder to the sauted onion, ginger and green chili tempering. Saute for 2 minutes and add it to the semolina-lentil mix.
Let the pongal simmer for 5 minutes or pressure cook it up to 1 whistle to speed up the process.
Serve with chutney and sambar, this can be your one pot meal for lunch, dinner or a filling breakfast.