Ravyacha Cake ( Sooji/semolina Cake)
A semolina cake quick and easy to make. It has no eggs or flour so it is a bit dense and no fluffy but a healthier option than regular cakes. This is my aunts recipe, as a child I loved this cake, but many of my cousins didn't like it as much. So I guess its a matter of preference. But if you have a sweet tooth you ought to like.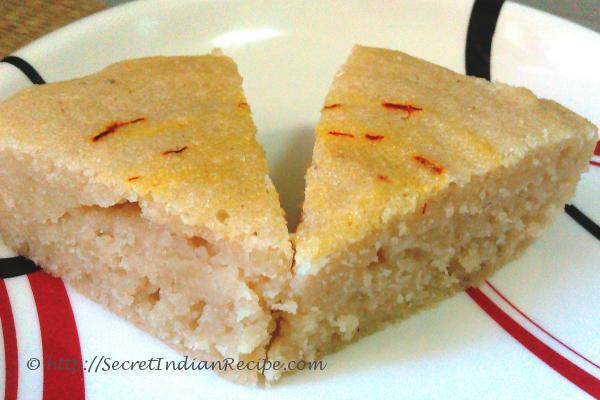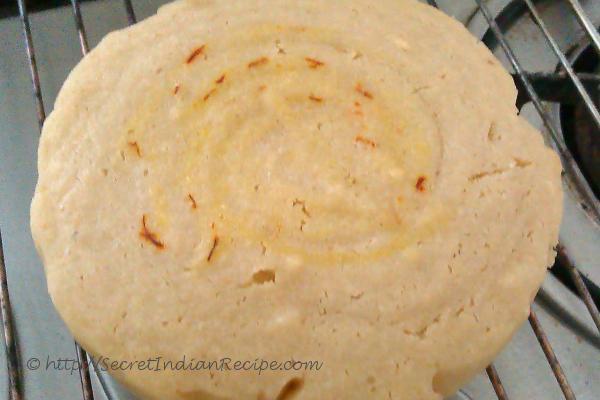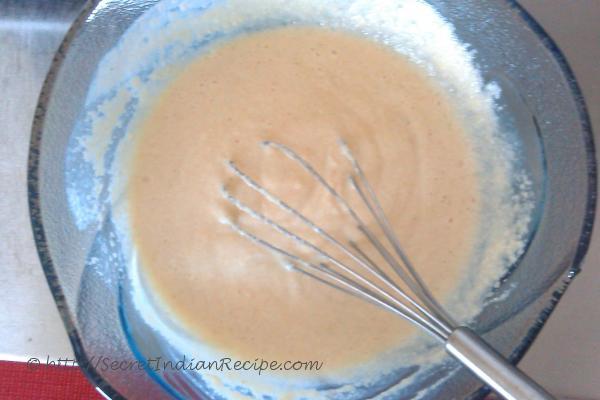 Ingredients:
1 Cup Sooji/ Rava (Semolina)
3/4 Cup Sugar
1 Cup Yogurt (Shouldnt be very sour)
Half a cup Milk + a little more
A pinch of powdered cardamom Powder
1/4 Tsp Baking Soda/ Soda bicarb
5-6 Cashew nuts roughtly chopped
5 Strands of Saffron (soked in 1tsp warm water)
Tup/ Ghee for greasing pan
Directions:
Mix rava, yogurt, sugar and milk into a smooth paste, cover and set aside for about 50 minutes to 1 hour.
Preheat the oven to 180 degrees (350 F). Grease the baking bin lightly with ghee/tup.
Stir in cardamom, baking soda, cashew nuts into the batter. Pour into the tin
With a spoon add the soaked saffron strands on top of the cake and lightly just swirl it in the batter. (Do not mix in)
Bake for 50 mins to 1 hour at 180 degrees. Bake till the top of the cake turns golden and is firm to touch.
Cool on rack. Cut into wedges and serve with tea or as dessert after meal.