Refreshing Watermelon Balls Salad
Summer time is on and watermelon is a perfect fruit to beat the heat in this season. These light refreshing watermelon balls combines well with lime juice and mint. Let's have this mouthwatering salad for lunch..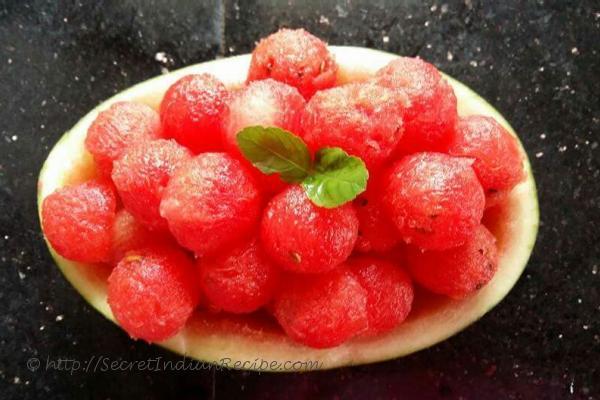 Ingredients:
Watermelon - 1
Lime juice - 4-5 tablespoon
Black salt - 1/2 teaspoon
Fresh mint leaves ( chopped)
Directions:
Cut the watermelon into half.
Now with a watermelon scooper, scoop the balls and put it in a bowl.
Place the watermelon balls in a refrigerator to get chill for half an hour.
For dressing, take a bowl add lime juice, black salt, mint leaves and mix well. Add the melon balls and toss gently.
Garnish with mint leaves and serve.