Rhomesecret Recipe: Bajre Ka Khichra With Imalwani & Badi Ka Saag
I was invited to prepare a traditional Marwadi recipe for RHomeSecret event at Renaissance. Instantly I decided to go for this dish because its very close to my heart and tastes simply delicious. It is the true taste of Rajasthan on a plate...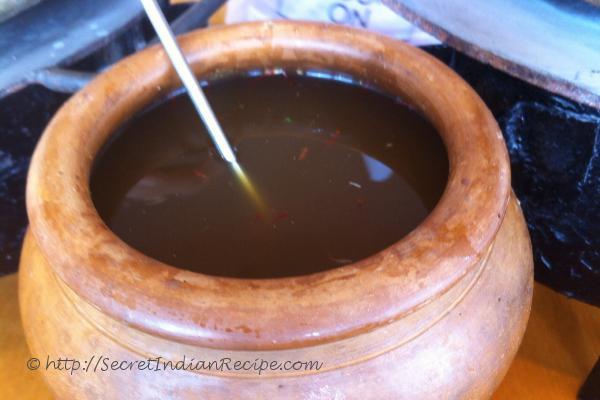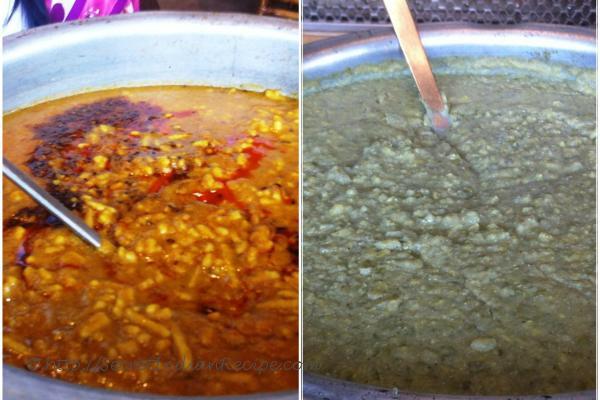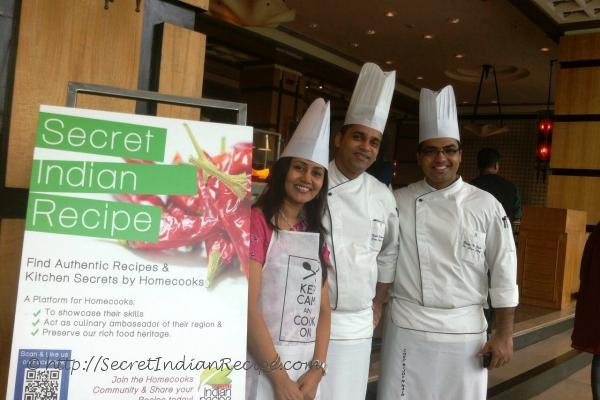 Ingredients:
(Ingredients for Bajre Ka Khichra)
250 grms Bajra (Maize)
250 grms Green chilka moong dal ( Whole Green Lentil)
2 tsp Salt
2 ltr Water
Ghee for serving
(For Imalwani)
100 grms Tamarind (imli)
10 tbsp Sugar
1/2 tsp Black pepper powder
1/2 tsp Pink Salt
1/4 tsp White salt
Few Saffron strands
8-10 cup Water
1 cup Badi (Dried lentil dumplings)
1/2 tsp Jeera seeds (Cumin Seeds)
1/4 tsp Asafoetida (hing)
1-2 Indian bay leaves(tejpatta)
1 tspTurmeric powder
1 1/2 tsp Red chilli powder
2 1/2 tsp Dhania powder (Coriander Powder)
1/2 tbsp Salt
1/2 ltr Water
Little milk
Directions:
Method for Bajre ka khichara : soak Bajre and moong dal separately in water for 1/2 an hr . Churn bajre in mixer for few seconds . Now take water in a pressure cooker and boil it . Add moongdal , Bajre , haldi , salt and little ghee in it and stir it till a boil . Now cover the cooker with the lead till four wrestles . Reduce heat to minimum and cook it for another 5-7 mins . Open the pressure cooker once the pressure releases . Check the consistency of khichara ... Add little milk and keep stirring it for 5 mins . Now the yummy khichara is ready . Serve it hot with ghee and imalwani and Badimaa ka saag
Method for imalwani: Soak tamarind in water for an hour. Mash the tamarind with hands or can churn it in a mixer.
Strain and collect the tamarind water in a separate bowl. Add sugar, salt, pink salt, black pepper and saffron and mix it well till sugar dilutes. Now the sweet and tangy Imalwani is ready.
Keep it in refrigerator to cool.
Method For : BAADI KA SAAG
Boil water in pressure cooker and put Badi to it with turmeric powder and salt. Cover the lid and cook on low flame for 5 mins. Afterwards cook on high flame and allow it to cook till one whistle blow. Wait till the pressure releases.
Now take oil in a pan and heat it. Put jeera, hing, tejpatta and wait till jeera changes its colour to dark brown (not black). Add red chilli powder and boiled Badi with its water in the oil. Add salt and dhania powder and mix it gently. Add little water if required. Allow it to cook for 2 boils.
Serve it hot with hot BAJRE ka khichra and chilled Imalwani