#rhomesecret Recipe : Kolbhi Che Tkily (aagri Style Prawn Masala)
This recipe was prepared at #RHomeSecret brunch event at Renaissance Mumbai's Lake view cafe. This recipe is basically a sea food curry which can either be cooked with any sea food or shell fish. Best served with steam rice [AGRI STLYE]-RAIGAD-PEN DISTRICT.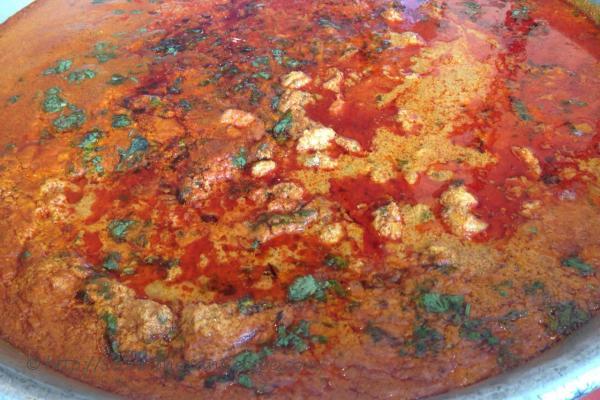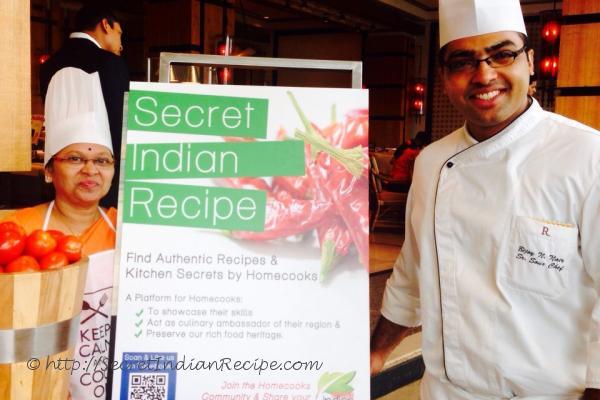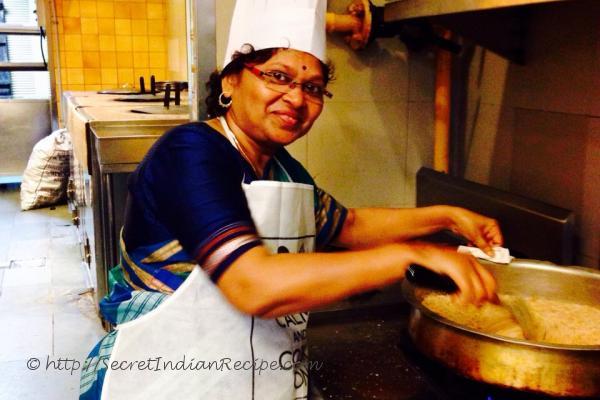 Ingredients:
Prawns Cleaned 250gms
Dry Coconut 50gms
Onion 100gms
Turmeric 10gms
Red Chili Powder-15gms
Saha Jeera 10gms
Khus khus ( Poppy Seeds) 10gms
Salt As per taste.
Garlic 50gms
Fresh Coriander 10gms
Green Chili 10gms
Ginger 15gms
Tamarind / Raw Mango - 50 Gms
Oil 30 ml
Water As required
Directions:
Start with slicing dry Coconut and dry roast it till golden brown. Keep it separate and let it cool.
In Same Pan, add sliced onions and dry sauté till brown, add khus-khus, Saha jeera, whole cleaned 25 gm garlic, ginger, green chilli and fresh coriander. Sauté everything well till nutty aromas are released. Remove from heat and let them cool.
Grind all the above mix till smooth paste to make wet masala- add water if required. Next, in heavy bottom pan, add oil, and then put remaining crushed garlic.
Add turmeric, red chilli powder and then grounded masala into it. Sauté and add warm water (to create gravy- about 1 cup) and let it boil.
Put cleaned prawns and let them simmer till cooked. Finish it with tamarind pulp or raw mango. Add salt to taste. Give it a stir.
Garnish It With Fresh Coriander.