Rhomesecret Recipe: Postor Borar Tok (khuskhus Cutlets In A Tangy Sauce)
Thanks to the initiative by Secret Indian Recipes in collaboration with The Renaissance, Mumbai, #RHomeSecrets gave me the opportunity to recreate my Granny's dish in a 5* kitchen. It was such a pleasure to work with the Chefs there and make the dish for the guests. The dish was very well received and the experience wonderful !!
The dish was a part of the Lunch menu at my Granny's place all year round and we relished it whenever we visited her. Maa learnt it from her and passed it on to me. Now, whenever I make this, precious and treasured memories of childhood come floating by…..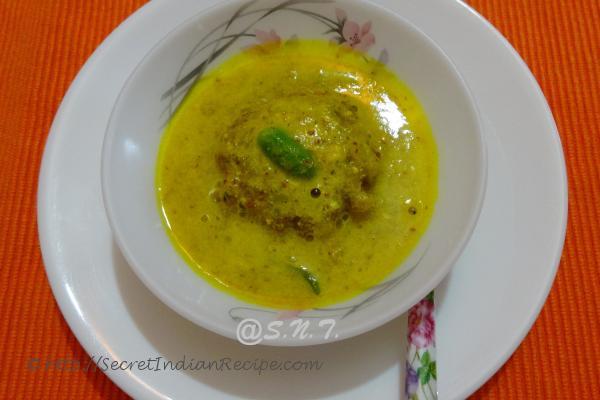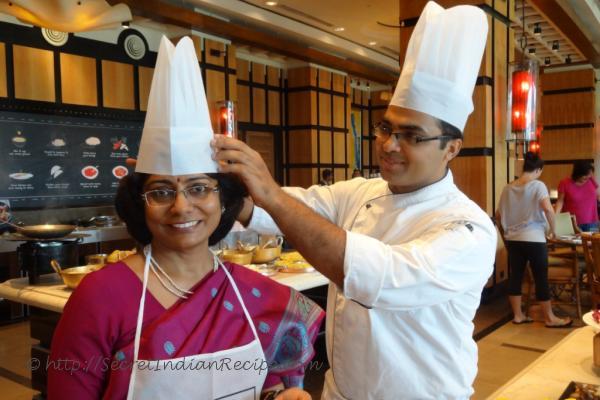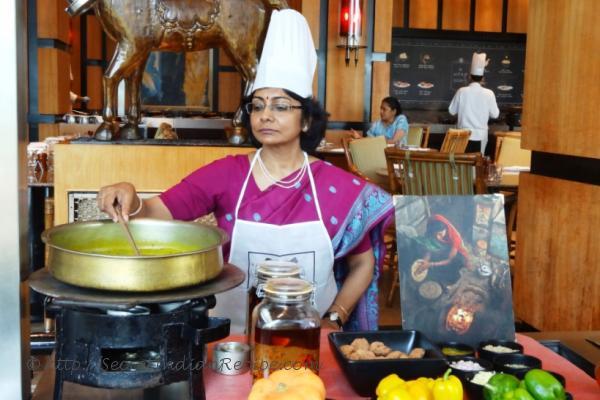 Ingredients:
50 gms Khus Khus or Poppy Seeds.
1 Onion chopped finely
4/6 Green Chillies
1 Raw Mango or 1/2 tsp Tamarind paste (this is the souring agent)
1 Tbsp Mustard paste
1/2 Tbsp Mustard oil
Salt to taste
Pinch of Turmeric
Directions:
To make the cutlets, grind the khus khus with one or two green chili and a little water or dry grind it and then mix water to make the cutlets.
To the paste add chopped onions, salt and small pieces of green chilies and shape them into round cutlets. The paste should be devoid of much water or the cutlets will break up while frying.
Heat oil in a pan/kadhai and shallow fry the cutlets till well browned. This will prevent the cutlets from breaking once the sauce is poured over them.
The Sauce: Heat oil in a kadhai and put panch phoron. Then add the mango pieces or the tamarind paste and fry for 2-3 mins. Then add salt, turmeric and water to make the sauce. Once it comes to a boil and the mango pieces are soft add the mustard paste and a few slit green chilies and take it off the fire. If it is allowed to cook longer the mustard will become bitter. Put the cutlets in a serving bowl and pour the sauce over it. Let the boras soak in the sauce for an hour or so for the taste of the sauce to seep into them.
Footnotes:
Chopped Coriander and Coconut flakes can be used for garnishing.