Rhomesecrets Recipe : Dalimbiyachi Usal (special Marathi Bhramani Dish)
What an experience! It was such a pleasure and honour to be cooking alongside expert chefs at Lake View cafe at Renaissance Mumbai. I must admit I was a bit nervous but the chefs there made the entire process from cooking to meeting guests a breeze. Here's the recipe for my special secret indian dish - Dalimbiyachi Usal also known as Kadwe Valachi Usal, I prepared and served over a 100 guests at lake view cafe.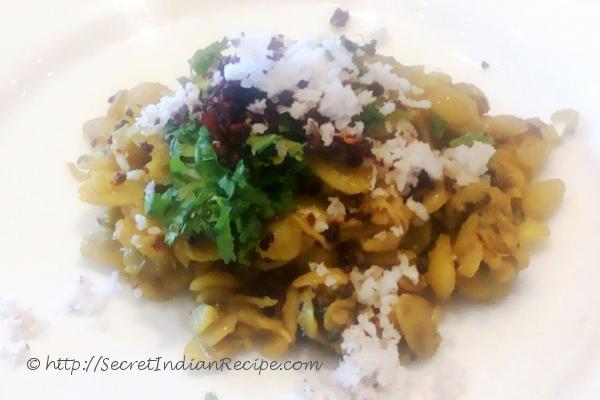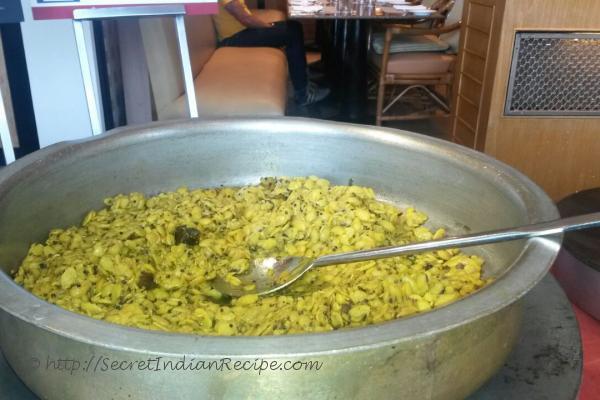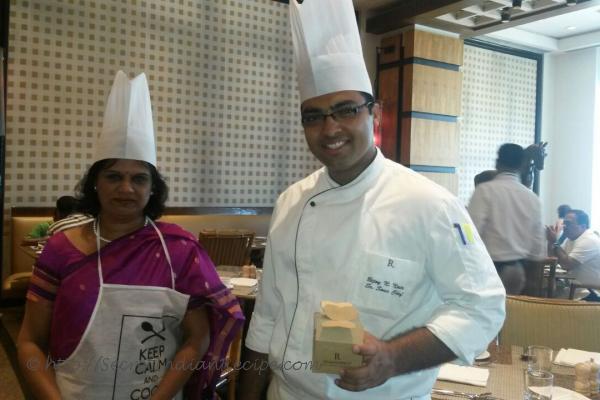 Ingredients:
Kadwe Vaal (bitter field beans) 3/4th Cup
Salt to taste
For Tempering (Twice) We call it Fodni in Marathi)
Oil 1Tbsp
Mustard Seeds 1/4 Tsp
Cumin seeds 1/2 Tsp
1/8 Tsp Asafoetida Powder
Curry leaves 4
Dry coconut grated 2 tbsp
Cumin Seeds 1 Tsp (additional)
Jaggery 1 Tsp
For Garnish
Fresh Coconut 2 tbsp
Dry red chillies fried and crushed, 1/4 cup
Coriander finely chopped
Directions:
Soak Vaal beans in lukewarm water for 10 to 12 hours. After 10 to 12 hours, drain water. Take a clean Cotton Cloth, transfer soaked Vaal beans in this cotton cloth. Hold all the edges together. Twist the edges and tie a knot tightly. Place in warm place for sprouting for about 8 to 10 hours.
Once Vaal Beans are sprouted, loose the knot. Take a container half filled with lukewarm water. Transfer Vaal in it and let it stand for 10 minutes. Very gently remove the skin. These beans are very delicate and can get break because of harsh handling. After soaking 3/4 cup dried Vaal beans, we get 1 1/4 to 1 1/2 cup Dalimbya to make Usal.
Take a saucepan, add grated Dry coconut and roast over medium heat until brown in color. Then roast Cumin seeds until dark brown in color. Crush both to coarse Powder.
First Fodni (vaghar/ tempering) - Heat a saucepan, add 1 tbsp Oil and wait until hot. Add and let splutter Mustard seeds. Add Cumin, Asafoetida, Turmeric Powder and Red Chili Powder. Also add Curry leaves and Cilantro, stir for few seconds. Add peeled Vaal Seeds. Stir very gently. Add little water, and salt to taste. Cover and cook for few minutes.
Once Vaal beans are half done, add little Jaggery and 1 tsp roasted coconut-cumin powder. Cover and cook for few minutes. Vaal seeds are very delicate so handle carefully.
Second Fodni (Vaghar/ tempering)- from top after dalimbi fully cooked.
Once Usal is done sprinkle some fresh coconut, coriander and crushed red chillies. Serve hot with Chapatti.