#rhomesecrets Recipe : Paaplet Che Hooman (pomfret Goan Curry)
#RHomeSecrets is such a wonderful experience for every home cook. I was thrilled to see how everyone loved and appreciated this dish I made. All the chefs at Renaissance Mumbai were a great help and without their assisstance this may have been possible. I prepared a typical Goan dish using Pomfret, - a fish which is loved by all. This is the most authentic way of cooking it! Thanks to the chefs at Renaissance and the cordination by Secret Indian Recipe Team for this event. Here's my recipe for all of you to try at home!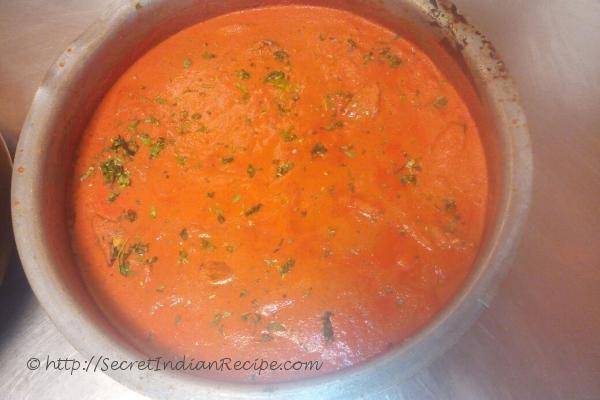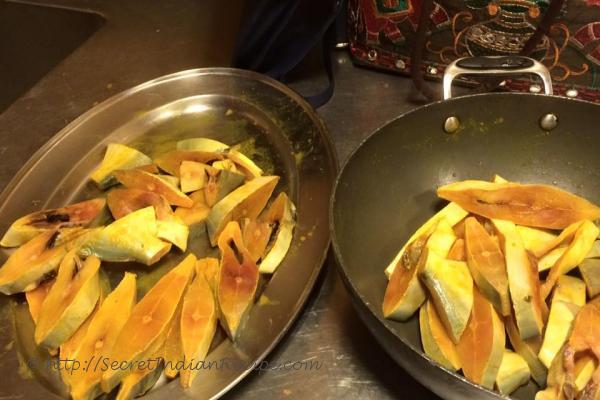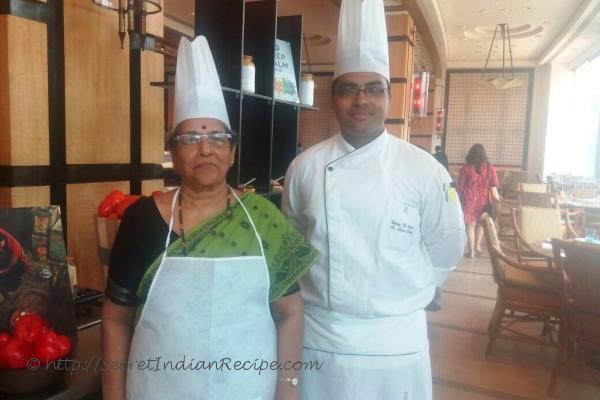 Ingredients:
4 medium sized Pomfret fish pieces
1 and 1/2 cups Fresh Coconut shredded
1 and 1/2 tsp Red chili powder
1/4 tsp Turmeric powder
5 black Peppercorns
1 tsp Coriander seeds
1 tsp Tamarind pulp
1 medium sized chopped Onion
2-3 Garlic
Oil
Salt to taste
Directions:
Clean pomfret well and marinate it with salt and keep it for 30 minutes.
In a mixer grinder, take shredded coconut, chili powder, turmeric, coriander seeds and black peppercorns, grind well to make a smooth paste. Take this mixture in a pan and add little water, just about to make a curry like texture.
In a pan, heat 1 tbsp oil, add chopped onion and cook it till it turns pink. Add crushed garlic and fry a bit.
Add the mixture to it and put tamarind pulp and salt to taste. Let it cook for 2-3 minutes on a medium flame until a boil.
Wash the pomfret well and add it to the boiling mixture. Let it simmer in it for about 3 minutes. Put the flame off after 3-4 boils.
Footnotes:
Serve hot with paratha or steamed rice.
Other Indian Recipes that you may Like !