#rhomesecrets Recipe Sungtache Sukhe (prawns Dry Masala)
An amazing Sunday, one of the most memorable days of my life! The morning started off with bang, Marinating the prawns, chopping, grinding, making the masala followed by the actual cooking and then presenting it the #RHomeSecrets way at Lake View Cake, Renaissance. Everyone loved my OIL FREE Sungtache Suhke. Thank you Team Renaissance for all the help and assisstance!
Below is the recipe I prepared today, its completely oil free and easy to make.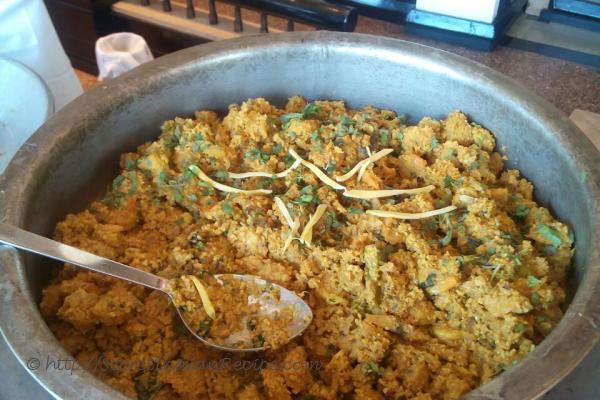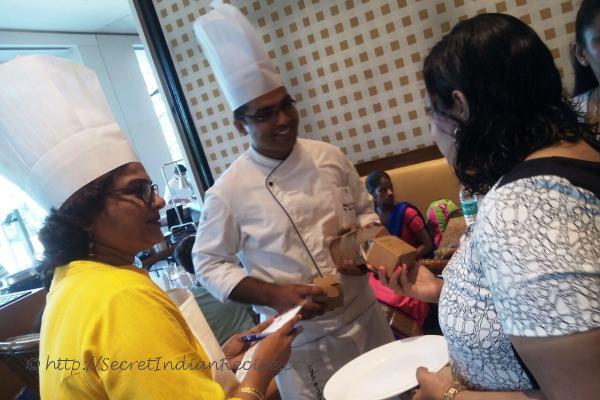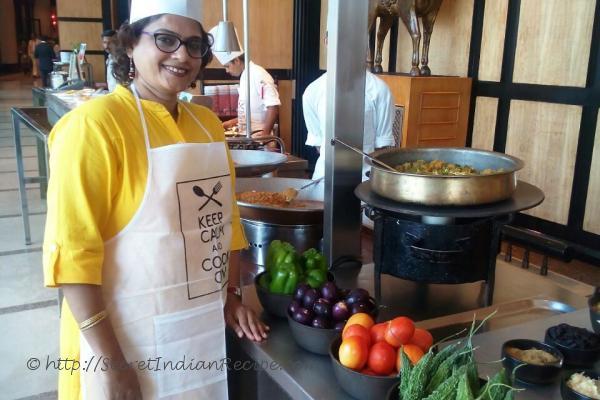 Ingredients:
1 cup prawns (medium size, cleaned, remove the thread)
1 cup shredded coconut (grind in the mixer without using water)
2 chopped onions (small)
2 green chilies (one cut in the middle)
1 tsp chopped ginger
1 tsp chopped garlic
1 tsp turmeric and red chili powder
2 tsp chopped raw mango (optional)
2 kokam petals
½ tsp garam masala powder (optional)
Salt to taste
Chopped coriander for garnishing
Directions:
Clean the prawns, remove its thread, marinate with ½ tsp salt and ½ tsp turmeric and keep it for 1/2 an hour.
In a pan, take chopped onions, green chilies, shredded and grinded coconut, ginger, garlic, turmeric, red chili powder, raw mango, kokam petals, garam masala powder. Crush everything together using hands and keep it aside for 10 minutes.
After 10 minutes, add ¼ cup water to the mixture, wash the marinated prawns well, add it to the mixture, mix well together, cover the pan with a lid and let it cook on a low flame for 10-15 minutes. Please test the Masala and check if salt is required as it is already put in the prawns during marination.
Once prawns are cooked, switch off the flame and garnish the dish with chopped coriander leaves.
Footnotes:
This dish is oil free. The coconut and prawns are cooked in its own oil
Taste best with soft Chapati/Roti or Bhakri
Other Indian Recipes that you may Like !