Rice Chicken Dumpling
# steamed Recipe
My kids and grandchildren love this as its nice to see and moreover tasty to eat. It is a steamed , no oil required.... So naturally healthy too.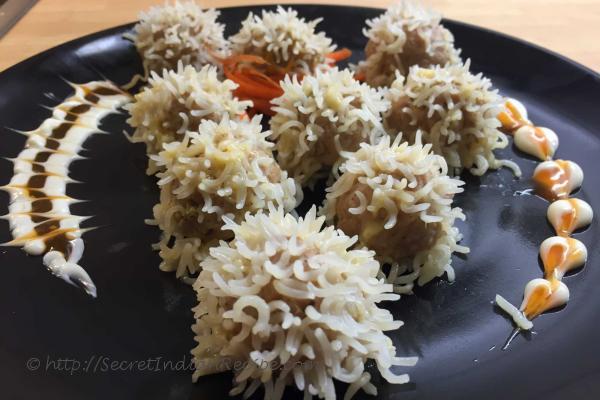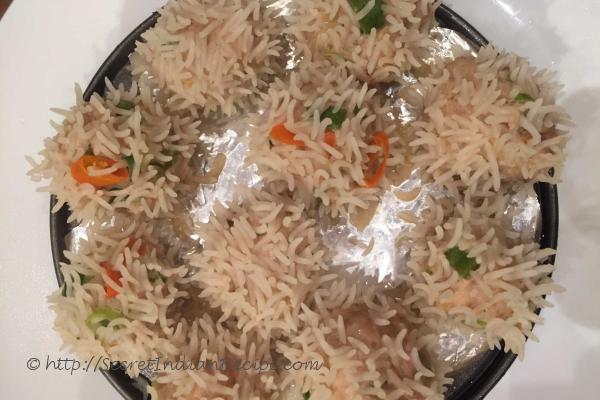 Ingredients:
1 cup finely minced Chicken
1 tsp Soy sauce
Salt to tsate
1 tsp Black Pepper corns
Ginger and Garlic Paste – 1 tablespoon
Spring Onions - 1/4 cup
1 tsp - Chopped Red Chilies
Rice - 3-4 tablespoons
Directions:
Combine minced chicken, soy sauce, salt, crushed pepper corns, ginger, garlic, spring onion greens and chopped red chilli and mix well.
Heat water in a steamer and line the inside with foil .
Spread rice on a plate.
Divide the chicken mixture into small equal portions shaped into balls. Coat them with the rice.
Place the prepared dumplings on the foil in the steamer, cover and steam for 6-8 minutes or till the chicken and rice is fully cooked.
Serve hot with sweet chilli sauce.
Footnotes:
Enjoy ! You will surely love this.
Other Indian Recipes that you may Like !