Rice Kurkure
Kids love kurkure but packaged kurkure available in the market has high content of sodium and transfat. Here is a simple home made kurkure recipe made of rice.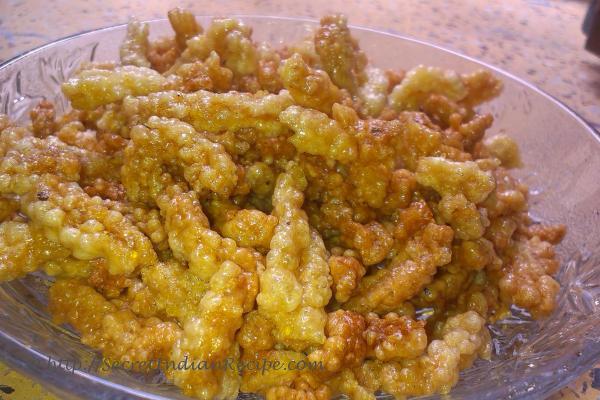 Ingredients:
Rice – 250 grams
Red chilli powder – 1 tablespoon
Salt – 1 tablespoon
Oil – 1 tablespoon
Directions:
Boil the rice in an open pan for about 10-12 mintues ot till it becomes quiet soft and there is very little water remaining.
Take a spatula and beat the rice so that it gets mixed with water.
Add salt and red chilli powder and mix well.
Now take a plate and place a plastic sheet over it. Grease the sheet with oil.
Take a plastic cone and fill it with the rice mixture. Now pour long strips of rice mixture through the plastic cones. Sun dry these kurkure for 2 days.
Keep in a tight container and whenever you feel like munching kurkure, just fry them in oil and have it.