Chawal Pakora (rice Pakoras- Leftover Rice Recipes )
Leftover rice is every household's problem. Many a times I forget there is cooked rice in the fridge and prepare a new batch. The end result- some more leftover rice! So taking inspiration from my mom's experimental cutlets I created this Rice Pakoras recipe using leftover rice and poha. You may add some grated cheese to make it more appealing to kids. Although I have deep fried these croquettes you can also cook them in oven for a healthier option.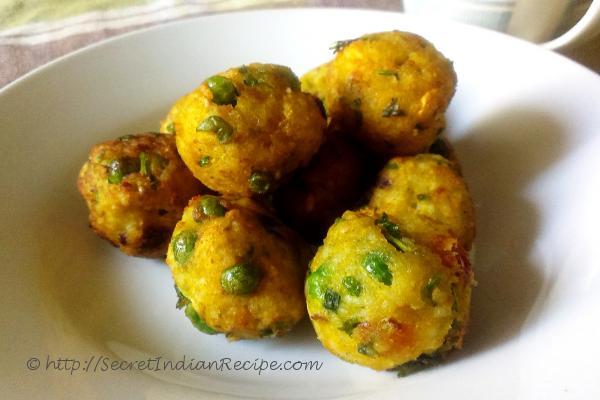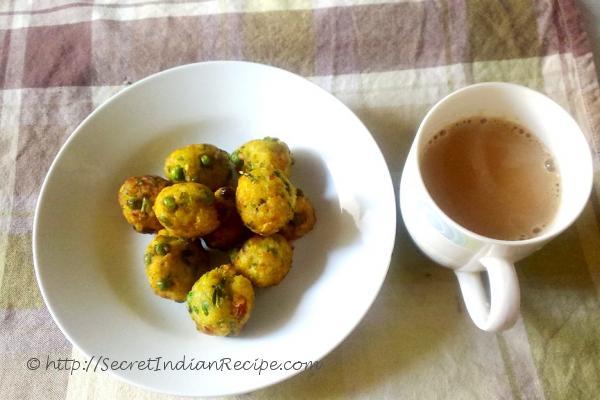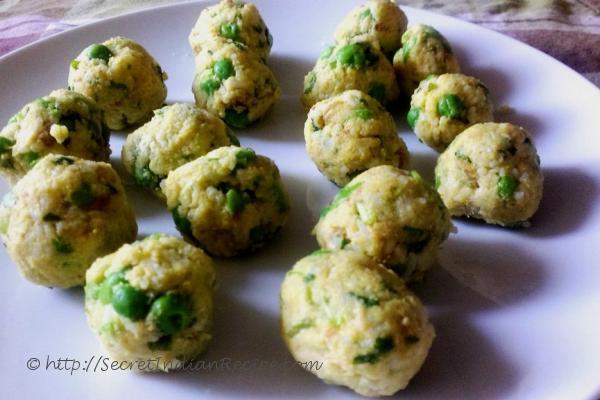 Ingredients:
Left over cooked rice - 1 cup
Uncooked or cooked Poha - 1/2 cup
Besan & Rice Flour - 1 tbsp each
Salt to taste
Sugar - 1/2 tsp
Green chilies - 1-2 finely chopped
Coriander- 3 tbsp finely chopped
Garlic Paste - 1 tbsp (or finely chopped garlic)
Boiled Green Peas - 3 tbsp
Water- 3-5 tbsp (only if required while mixing)
Oil for deepfrying
Turmeric powder - 1/2 tsp.
Bread crumbs- 3 Tbsp
Directions:
In a bowl take cooked rice, poha and mix. Now start adding al the ingredients accept for water and oil.
Mix all the ingredients well. By mix, I mean knead them together like kneading dough. The combination of salt and kneading will help release some moisture which will help the rice mixture to bind well.
If the mixture binds well, you don't need to add any water if it doesn't; add very little water, rather keep sprinkling water only, do not pour in.
At times the mixture might get too sticky, in this case add bread crumbs or add a slice of left over bread
When you reach the correct consistency where you can form small rounds or croquettes just give the mixture a quick taste to see if salt is ok
In a deep pan or kadhai, heat oil for deep-frying. While oil heats up, prepare small rounds of the rice mixture and keep them ready for frying
Slowly release the croquettes one by one in the oil. Fry for 2 mins or till nice crisp golden brown from outside
Remove on paper to drain drain excess oil, serve hot with sauce or chutney along with hot kadak ginger tea!
Footnotes:
Please note, if you only have besan or rice flour, just use either of them and double the quantiy. If you dont have both, you can also use cornflour slurry (About 2 tbsp courflour of slurry should help)