Ripe Mango Rice Recipe
HOW TO MAKE RIPE MANGO RICE: Wanna try a simple,quickest mango fried rice ?Ripe Mango Rice certeinly A yummy breakfast to wake up for. #MangoRecipes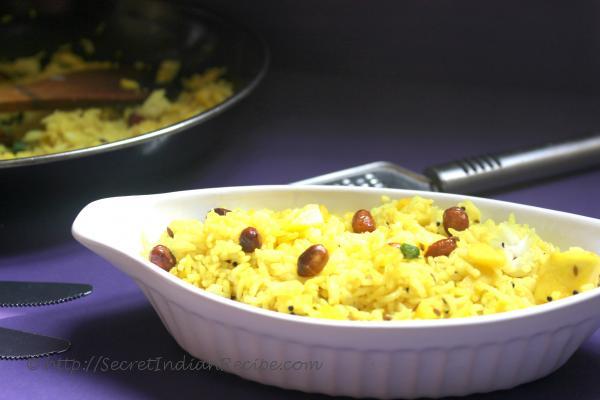 Ingredients:
Cooked rice 2 cups
Ripe mango chunks
Oil 2 tbsp
Roasted Chana dal 1 tbsp
Curry leaves 5-6
Roasted peanuts 2tbsp
Crushed garlic 1tsp
Cumin and mustard seeds ½ tsp
Turmeric powder ½tsp
green chilli chopped 1
lemon juice 1tsp
sugar 1tsp
salt as per taste
Directions:
Heat oil in pan and temper it with cumin and mustard seeds.Let it splutter and chilli and peanuts and garlic.
Let the peanuts be fried properly ,then add chana dal and curry leaves.
Add mango chunks,and turmeric powder and salt.
Fold the cooked rice with the mix and stir well.Serve hot.