Roasted Bannana Fry
Good Source of Resistance Starch.Good Source of Fiber. High in Potassium.High in Vitamin B-6.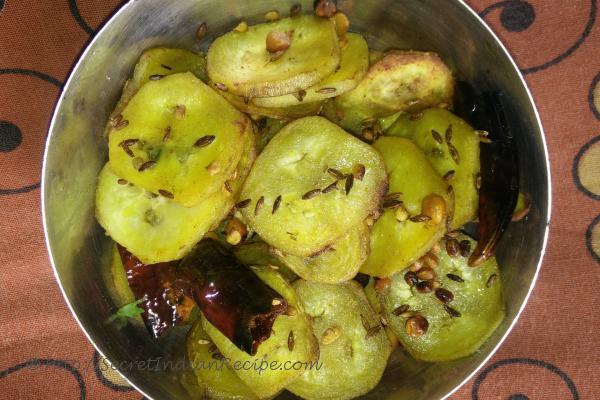 Ingredients:
1/2 teaspoon Channal Dal
1/2 teaspoon of Urad Dal
1/2 teaspoon of Jeera
3 pieces of Red Dry Chillies
Few Curry leaves
1/2 teaspoon of Turmeric Powder
Salt as per the taste
Directions:
Heat the pan, add few spoons of oil, let the oil heat it then add jeera, channa dal, urad dal , red chilles and curry leaves and let this get into golden brown. Remove the skin of the bannana and cut into round pieces. We can also cut minute pieces as well. Then add the bannana pieces in the pan and keep on frying , add turmeric powder and salt as per the taste. Keep it for 2 minutes and take it in a bowl. The curry is ready to be served.