Rock Toast
Perfect Breakfast for all.....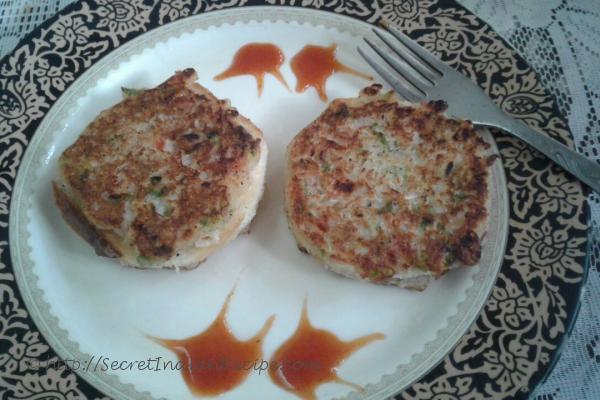 Ingredients:
Bread Slices cut in round shape - 5
Cream or Malai - 1/2 cup
1 Capsicum - chopped
1 Tomatoes - chopped
1 Onions - chopped
Green Chillies - 1 chopped
Milk - 1 tbsp
Coriander chopped
Suji (rawa) - 1 Cup
Salt to taste
Pepper - 3 tspn or according to taste
Oil
Directions:
Mix all the above ingredients without the bread and keep it for around 15 minutes minimum .
Heat the non - stick Tava add little oil on it then take a bread slice and apply the mixture of Suji on one side and keep it on the tava placing the mixture side down and then apply the mixture on the open side and turn it , cook till both the sides are cooked and golden brown. Cook it on medium flame, if the flame is high then the mixture will be raw but the sides will be cooked .Cook it on slow flame or medium flame turning the sides in between.
Serve hot with ketchup .