Rosagulla
Rasgulla is a bengali sweet dish recipe made of chenna ( cottage cheese). It is a light sweet recipe unlike other Indian sweet dishes that are usually fried in ghee. It si cooked in sugar syrup and can be stored in refrigerator for a week.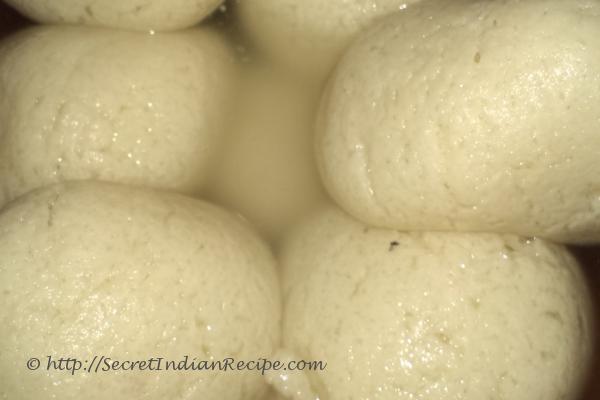 Ingredients:
Milk chenna (cottage cheese) - 1 litre milk
Sugar - 1 cup
Water
Directions:
Drain the excess water from chenna and keep it in a bowl.knid the chenna till it turns into a soft dough.make small balls of chenna and keep aside
Make sugar syrup. Boil 500 mililitre of water and then add the sugar. Boil for 6-8 mintues till the required consistency is reached.
Add the chenna balls and cook on low flame for 10 mintues. Stir occasionally. Take out in a bowl and serve.
Footnotes:
You can make chenna at home by boiling a litre of water and then adding 2 tablespoon of lemon juice. then drain the water and take out the milk solids. Run some cold water and then hang it in muslin cloth.