Russian Cutles
Russian Cutles is a fusion of Indian dish with an international touch .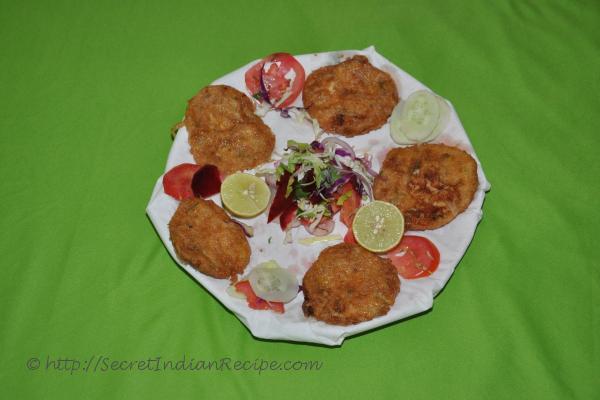 Ingredients:
200 Grams Thread Chicken
2 Table spoon Mahida (Mendo)
1 Table spoon oil
1 table spoon Green chilli paste
1 Table spoon Black pepper
Salt to taste
Oil to fry
1 cut water
½ table spoon jeru
Carrot , French Bee , Capsicum Mix it 3 table spoon each
2 Egg to fry
Bread crums
Salad for garnishing ( Cabage , Carrot , cucumber , coriander and one lime )
Directions:
Take one table spoon oil in fry pan and put jeeru in it and put green chilli paste , black pepper, taste to salt , and Satute the Menda in it
Until its cooked after 2 to 3 minutes put 1 cup of water.
Now put salad made before and thread chicken and cook until its thick .
When its cook put the gas of and let the dish cool.
Now put 2 egg in a bowl and add salt and mix it properly .
Now put bread cums in a bowl
Make small ring shape of the mixture that was kept to cool and dip it in egg mixture and the bread cums . Now fry the mixture and dish is ready.
Put the salad in bowl and put salt and black pepper and lime and use for garnishing the dish .
Footnotes:
Boil the chicken and thread it . Make the salad ready