Saathi
Traditional Gujarati/Rajashthani sweet dish especially offered to gods.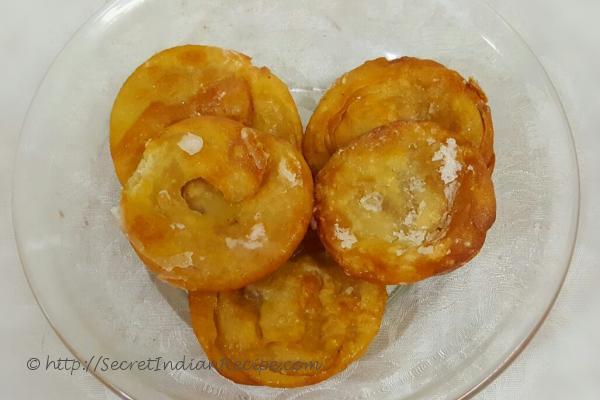 Ingredients:
Flour - 3cups
Oil - 1/2 cup
Semolina (Rava) - 2tbsp
Ghee - 250 ml
Sugar syrup - a bowl of one string sugar syrup
Directions:
Take Flour and Semolina and add oil to it. Make a dough out of it. Let it be little stiff. Set it aside for 10-15 minutes.
Take a piece from it and roll it round. take a bit of flour and spread it on it. Fold rolled dough into half and again roll it to round.
Deep fry it in ghee till it hardens. Take it out and let it cool.
After it cools, dip it in concentrated sugar syrup (chasni) and let it settle.