Sabj Tikki (vegetables Stuffed Potato Fritters)
The first experience was just WOW! As I took my first bite, I got lost in the interplay of different taste. With each bite I was trying to figure out whether the taste of curry leaves was overpowering ginger or the crunchy carrots were opposing the super soft potatoes. It was just awesome. A very different taste and a very simple to cook recipe. Please try it and let me know if you are also LOST!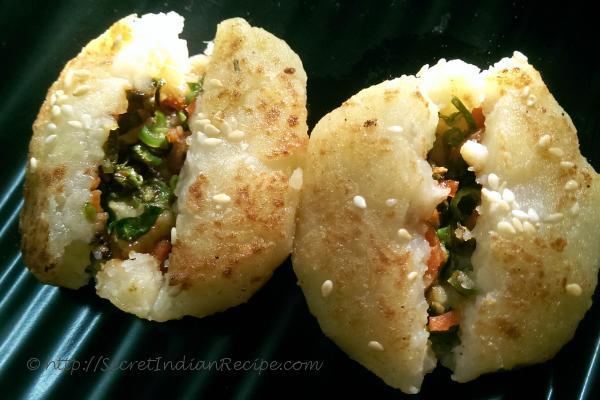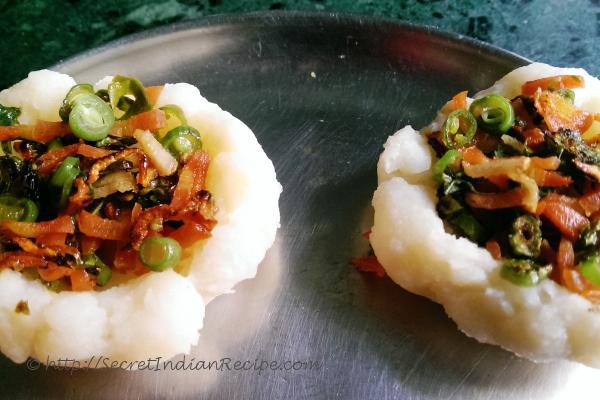 Ingredients:
Potato – 4 Boiled
Cornflour – 4 tablespoon
Salt - To taste
(For Filling)
Finely chopped beans – 3-4 beans
Finely chopped carrot – ½ carrot
Ginger – ½ inch crushed
Green chilies – 2-3 chopped
Green coriander leaves – 3-4 tablespoon chopped
Curry leaves – 3-4 tablespoon chopped
Salt and Sugar - to taste
Oil to shallow fry
White Sesame seeds – 1 /2 tablespoon
Directions:
Mash the boiled potatoes in a bowl, add 3 tablespoons corn flour and salt to taste and mix properly. Divide the mixture in equal sized balls and keep aside.
In a pan add 1 tablespoon of oil and heat it. Add the chopped beans, carrots, chilies, ginger, coriander and curry leaves and mix.
Add salt and sugar to taste and cover the pan with a lid. Slow cook the veggies for a mintue and then switch off the gas. Since the veggies are finely chopped, they won't take much time to cook.
Now fill the potato balls with this veggies mixture carefully and dust them with remaining corn flour. This will ensure that they won't break while frying.
Heat the pan used to cook veggies again. Add some oil and place the tikkis carefully. While one side is being cooked, sprinkle some white sesame seeds on top. Flip the tikkis on the other side and cook it as well.
Fry till both the sides are light brown. Serve hot with tea.